(Auszug aus der Pressemitteilung)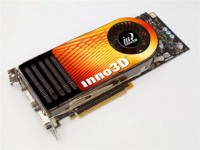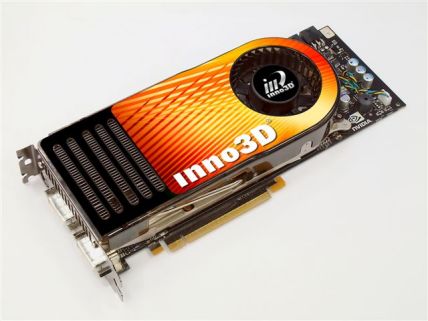 Hong Kong 8th November 2006 – InnoVISION Multimedia Limited are excited to announce the world's first DX10 GPUs with Inno3D GeForceä 8800GTX and 8800GTS, which feature a powerful unified architecture and delivers an incredibly true-to-life gaming experience.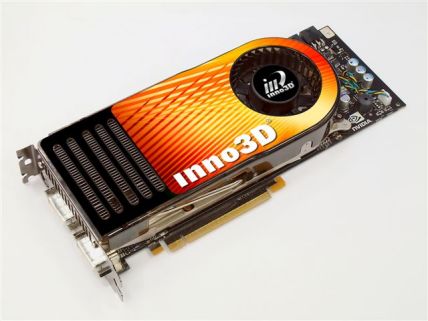 Inno3D GeForce 8800 GTX
Inno3D GeForce 8800GTX & 8800GTS Specifications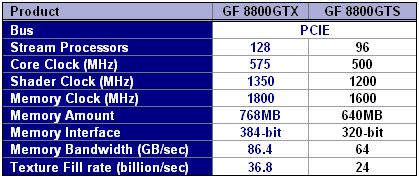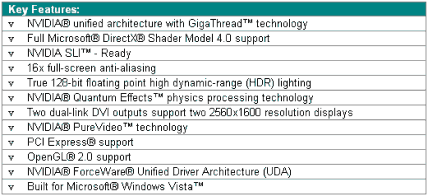 Excellent improved features for Inno3D GeForce 8800GTX & 8800GTS include:
NVIDIA® unified architecture: Fully unified shader core dynamically allocates processing power to geometry, vertex, physics, or pixel shading operations, delivering up to 2x the gaming performance of prior generation GPUs.
GigaThread Technology: Massively multi-threaded architecture supports thoughts of independent, simultaneous threads, providing extreme processing efficiency in advanced, next generation shader programs.
Full Microsoft DirectX 10 Support: World's first DirectX 10 GPU with full Shader Model 4.0 support delivers unparalleled levels of graphics realism and film-quality effects.
Shader Model feature Comparison Summary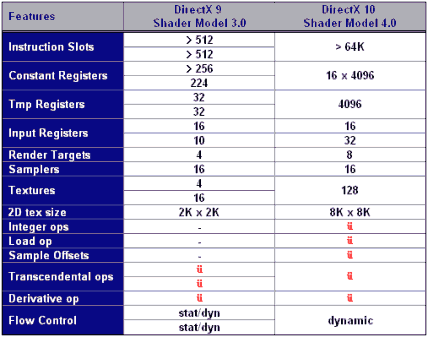 NVIDIA Lumenex Engine: Delivers stunning image quality and floating point accuracy at ultra-fast frame rates:
16x Anti-aliasing – Lightning fast, high-quality anti-aliasing at up to 16x sample rates obliterates jagged edges.
128-bit floating point High Dynamic-Range (HDR) – Twice the precision of prior generations for incredibly realistic lighting effects – now with support for ant-aliasing.
NVIDIA Quantum Effects Technology: Advanced shader processors architected for physics computation enable a new level of physics effects to be simulated and rendered on the GPU – all while freeing the CPU to run the dame engine.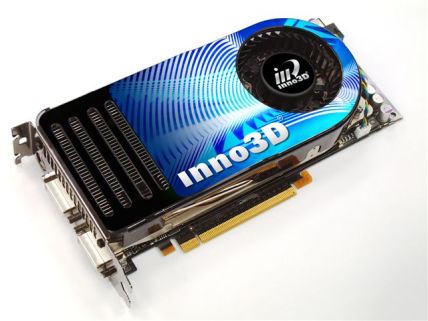 Inno3D GeForce 8800 GTS
The Inno3D GeForce 8800GTX & 8800GTS redefines your gaming reality and powers through all the latest games built ready for DirectX 10 with extreme speeds. It is essential for the ultimate Windows Vista experience and when you're not gaming, relax and enjoy with your favourite movies with PureVideo HD.