(Auszug aus der Pressemitteilung)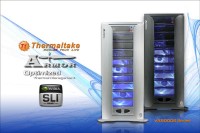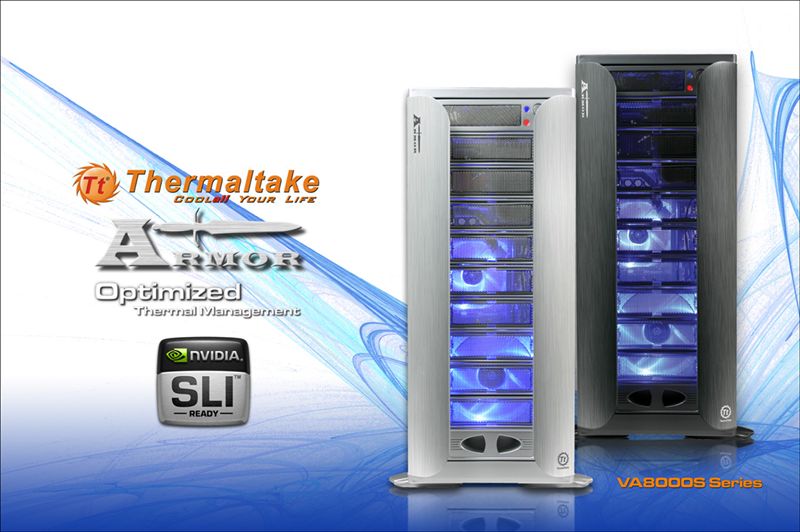 March, 2007 – Thermaltake has proven again to be the No.1 choice for enthusiasts worldwide with nVIDIA certifies Thermaltake Armor chassis as one of the only two Dual GeForce 8800 GTX SLI Ready chassis in the world.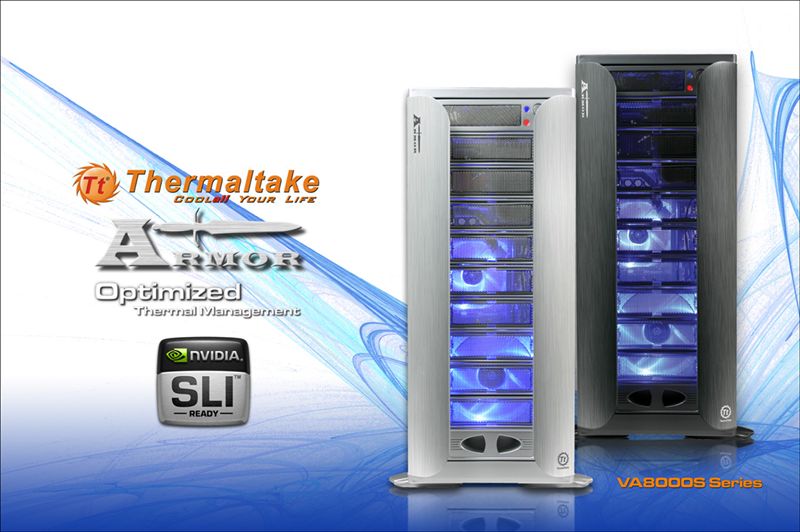 SLI is known to be the essential of a hardcore gamer or enthusiast and GeForce 8800GTX is the newest graphic card from nVIDIA. Unfortunately, with hundreds of chassis in the market to choose from, it's very difficult to select the most suitable chassis for user's SLI system. nVIDIA review all its qualified partners and their chassis, then carefully select and certify chassis which meet SLI requirement and provide specification/environment that can bring out the best performance of SLI system.
Armor full tower series have been on the market for more than a year, are the most popular full tower case worldwide. In addition to winning the hearts of all, The Armor is a powerful and constructive chassis for enthusiast systems. It optimizes internal space and its thermal conductivity provides great airflow. In addition, the 250mm 600rpm ultra silent side panel fan will provide at least 3 times the airflow that of the traditional fans used in computer systems and cover 90% of all heat sources on the motherboard. The cool intake air will cool the CPU, memory, Northbridge, Southbridge, and graphic cards.
With the user friendly tool-free design, excellent upgradeability, superb airflow for fan-less design and optimal thermal management, Armor full tower series is no doubt the best choice for any gamer and enthusiast. Now with endorsement from nVIDIA for SLI Ready, users can confidently choose Thermaltake Armor chassis without any hesitation.