(Auszug aus der Pressemitteilung)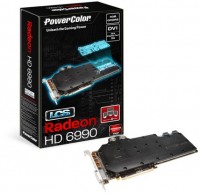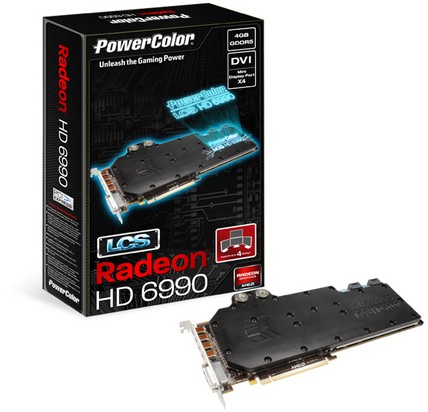 Taipei, Taiwan –May 6th, 2011 – TUL Corporation, a leading manufacturer of AMD graphics cards, announces the world's first liquid cooling solution for the HD6990 series: The PowerColor Liquid Cooling Solution (LCS) HD6990 4GB GDDR5. PowerColor is working with fabulous cooling manufacturer EKwaterblocks once again to bring the liquid cooling solution to the HD6990, aims to deliver the exceptional thermal performance to increase the headroom of overclocking potential while allowing optimum system stability.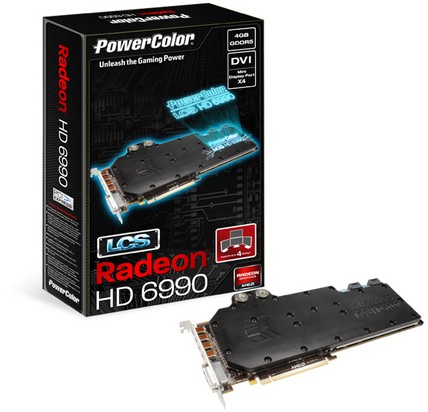 The PowerColor LCS HD6990 has a full water block mounted on the card, fully covering the key components which can be dissipated the heat from the copper base design. It efficiently cools down the GPU temperatures up to 30% than reference board even under full load. PowerColor packages a high-flow 3/8″ and 1/2″ fittings (barbs) to maximize water flow with captured o-rings to prevent leakage. Gamers can customize their own liquid cooling system with these comprehensive accessories.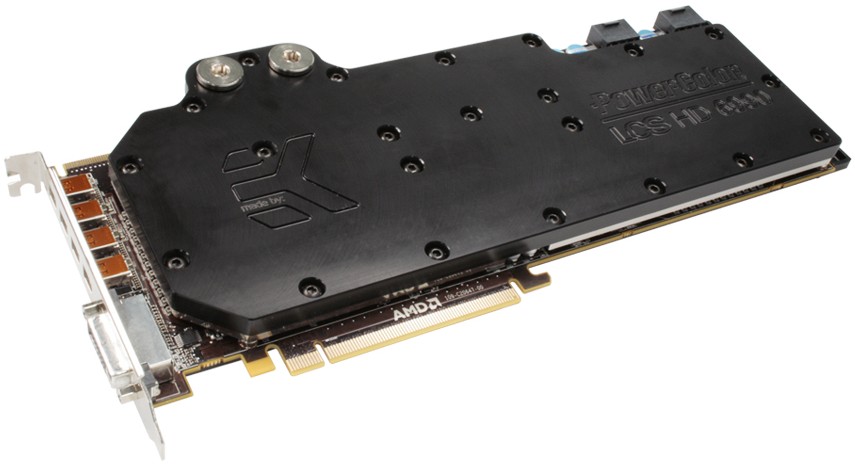 With the support of all the latest technologies, the PowerColor LCS HD6990 features a dual BIOS setting, allowing a hardware overdrive option from factory-supported clocks to switch to at 880MHz core speed and 1250MHz memory speed. The card also comes equipped with Volterra's digital power solution, maximizes its transforming efficiency and delivers the best output quality through its high frequency feature, enabling the most efficient way to boost up gaming experience.
About EK Water Blocks
Started in year 1999, when the founder Edvard König bought his first computer. The goal for EK is to excel in a niche market of performance upgrades for computers. With continuous research and development, we have established a portfolio of products for water cooling. Quality and breathtaking design on the technological edge is our philosophy.