(Auszug aus der Pressemitteilung)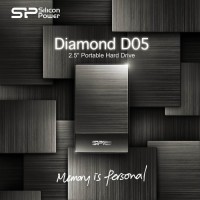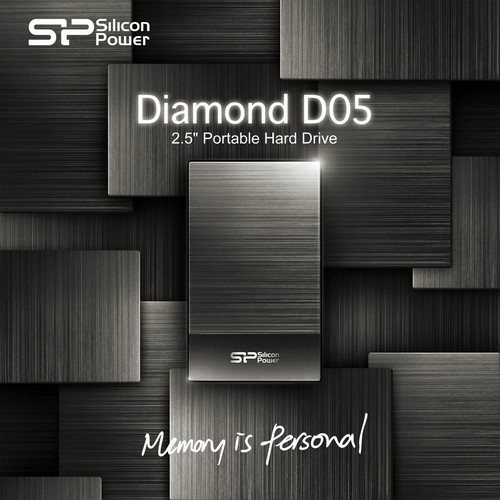 Taipei, Taiwan, August 9, 2011 – Leading memory storage brand, SP/Silicon Power announces the launch of the D05 external portable hard drive today. Designed in urban and business styles, it delivers a smooth and seamless elegance. D05 adopts the super-speed USB3.0 interface and provides an ultra-high capacity of 1TB. With the up to date SP Widget back up and security tool, customers can enjoy safer and more efficient data mobility!
D05, continues Diamond series in their delicate design and exterior.The solid and scratch resistant case by metallic grain surface embosses the diamond mark. The pocket-sized and easy for carry design is indeed the priority choice for urban and business people.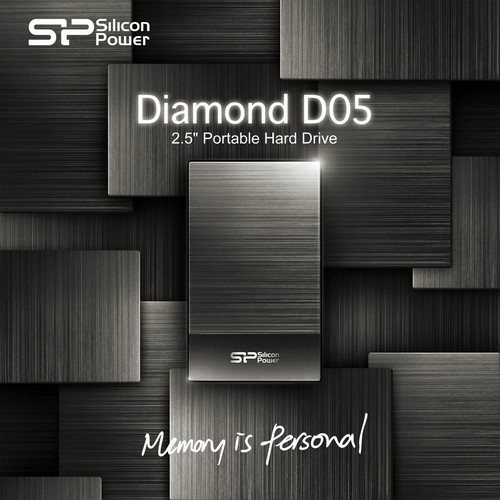 D05 is equipped with new USB 3.0 interface and 1TB storage capacity. It takes only 70 seconds to transfer and store a 25GB blu-ray DVD. The massive 1TB storage capacity can store up to 200 full-length DVD movies. Regardless of the file size, its transmission rate and capacity will satisfy every customer's needs.
D05 has a built-in LED status indicator for users to instantly identify power supply and activity status. It is also a green product as it has a hibernation mode to save power. In addition, D05 also comes with SP Widget free download software, providing 7 major back up and security tools as well as a 60 day free trial of Norton AntiVirus 2011. Diamond D05 is available in 500GB / 640GB / 750GB / 1TB capacity for users to choose from. SP offers 3-year warranty for all portable hard drives.
Product Features
USB 3.0 interface, backwards compatible with USB 2.0
Maximum transmission rate up to 5GB/s
Streamlined design and exquisite metallic grain
Solid structure and scratch resistant surface
Easy Plug in and use: no external adapter required
Power saving sleep mode
LED indicates power on and data transmission
Up to date version of SP Widget free download software, providing 7 major back-up and security functions
Product Specifications
Dimensions: 124.8x 75.8mm x 13.6mm
Weight: 155g/205g (1TB)
Interface: USB 3.0 / 2.0
Support OS: Windows 7, Windows Vista, Windows XP, Windows 2000, Linux 2.6.31 or later, MacOS 10.4 or later (only USB 2.0 currently supported)
Transfer Rates:
Max. 5Gb/s (USB 3.0 mode)
Max. 480 Mb/s (USB 2.0 mode)
Power Supply: DC 5V (Power supplied through USB)
Operating Temperature: 5°C – 55°C
Storage Temperature: -40°C – 79°C
Color: metallic gray
Three-year warranty