(Auszug aus der Pressemitteilung)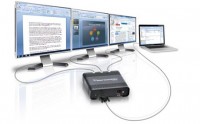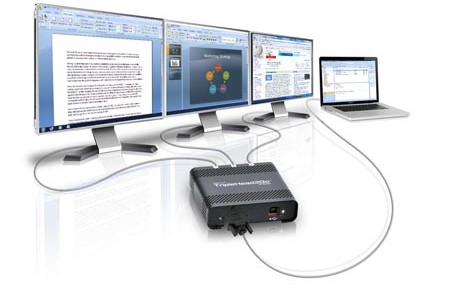 The Matrox TripleHead2Go DP and TripleHead2Go Digital Edition external multi-display adapters now support even higher resolutions across multiple monitors for easier multi-tasking. New firmware and PowerDesk software updates allow for a resolution of 5760X1070 (3X1920X1080)* across three HD monitors under Windows®, leading to more desktop space and fewer errors. Users can now further enhance their efficiency at work and make their time in front of a computer that much more enjoyable, be it at a desk or on a laptop, using a Mac or PC.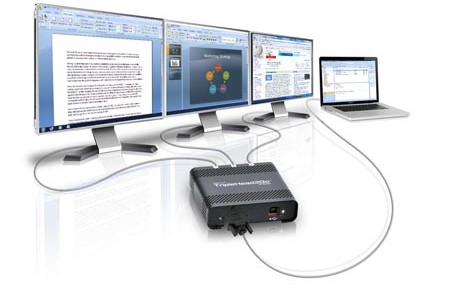 TripleHead2Go DP and TripleHead2Go Digital's other key features:
Supports easily customized dual and triple-monitor setups
Supports a resolution of 1400X1050** for dual and or triple-screen projections
Use two TripleHead2Go units on one system for a total of up to six displays, all at 1920X1080
Works with your system's GPU to provide high-quality 2D and 3D content across all monitors and a stable platform for office and design applications
Simple plug-and-play installation and an overall easy-to-use solution
* Maximum resolution of 5760X1080 (3X1920X1080) runs at 50Hz under Windows® on compatible systems and displays. A firmware update and the latest PowerDesk 2.07.01 is required.
** Maximum supported resolution is system and operating-system-dependent. Please see the system-compatibility information on our website for more information.