(Auszug aus der Pressemitteilung)

The new GeForce RTX SUPER Series cards deliver everything you need to rule your game. They're powered by the Turing architecture and feature more cores and higher clocks. This gives you up to 25% faster performance than the original RTX 20 Series and 6X the performance of previous-generation 10-Series GPUs.
RTX ON
See every game come alive with ray tracing that delivers physically accurate shadows, reflections, and lighting. And tap into Tensor Cores for super-powerful AI-processing. Advanced memory, performance boosts, and processing technologies make these GPUs the perfect weapon for hardcore gamers…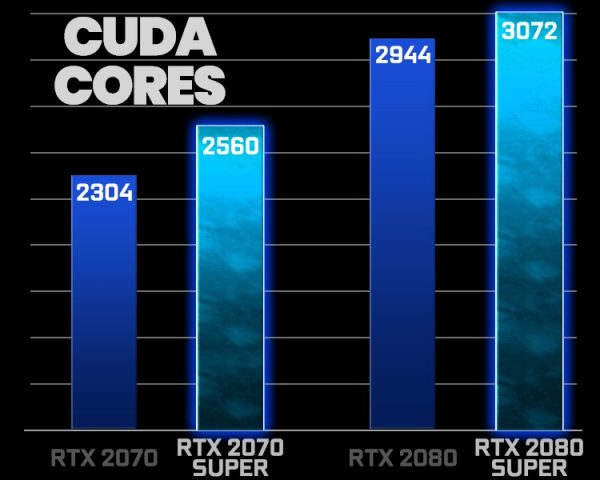 EVGA Precision X1
Take Control with EVGA Precision X1. With a brand new layout, completely new codebase, new features and more. The new EVGA Precision X1 software is faster, easier and better than ever, allowing you to control the fans and monitor your cards vitals. Download Now!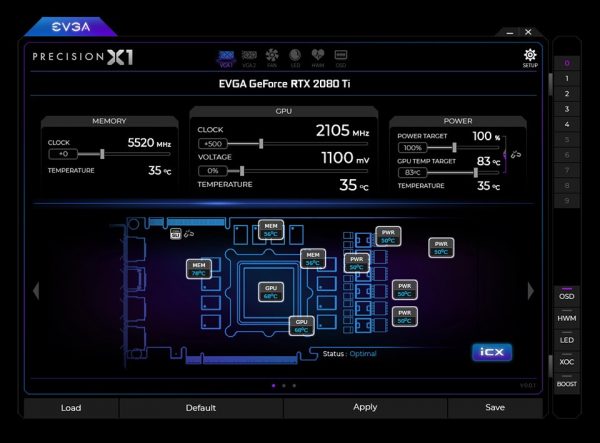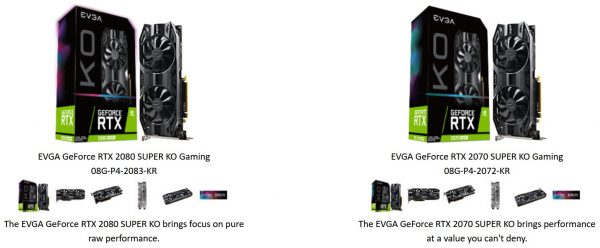 EVGA + GRIP: Combat Racing
EVGA GeForce RTX 2080 & 2070 SUPER KO graphics cards qualify for the EVGA exclusive GRIP Promotion. Available for a limited time and while supplies last, purchase an EVGA GeForce RTX 2080 SUPER KO or RTX 2070 SUPER KO and receive a copy of the game and an exclusive EVGA skin. Learn more about the promotion and GRIP at https://www.evga.com/articles/01293/evga-grip-promotion/

EVGA + Deliver Us The Moon
EVGA GeForce RTX 2080 & 2070 SUPER KO graphics cards qualify for the EVGA exclusive Deliver Us The Moon Promotion. Available for a limited time and while supplies last, purchase an EVGA GeForce RTX 2080 SUPER KO or RTX 2070 SUPER KO and receive a copy of the game. Learn more about the promotion and Deliver Us The Moon at https://www.evga.com/articles/01391/evga-deliver-us-the-moon-promotion/