(Auszug aus der Pressemitteilung)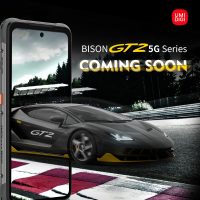 The first 5G rugged phone in the history of UMIDIGI was born and will be officially launched at the end of January.
According to leaked news, its 5G will be equipped with MediaTek Dimensity chip, and there will be new breakthroughs in appearance.
Time flies, and 2022 is finally here. In 2021, the UMIDIGI team used innovative technology to develop and produce a series of products with both appearance and performance. At the beginning of 2022, it brings us the latest good news, which can be said to be a surprise – the successor of its flagship rugged smartphones BISON GT2 series will meet us soon, aptly named – 4G version, BISON GT2 & BISON GT2 PRO and 5G versions, BISON GT2 5G & BISON GT2 PRO 5G.
Some features of them are leaked – not only in the processor, but also in terms of finish, screen, system, etc., bigger leaps and improvements compared with the previous BISON GT. Among them, BISON GT2 5G will debut as the brand's first 5G mobile phone character.
In terms of appearance, the company notes that both 4G and 5G have two back materials, AG matte glass and industrial-grade rubber. BISON GT2 and BISON GT2 5G will continue their novel outlook of last year's popular fashion rugged back, but differ in the interior of the BISON GT2 5G back is a carbon fiber texture design. BISON GT2 PRO and BISON GT2 PRO 5G are made out of advanced rubber.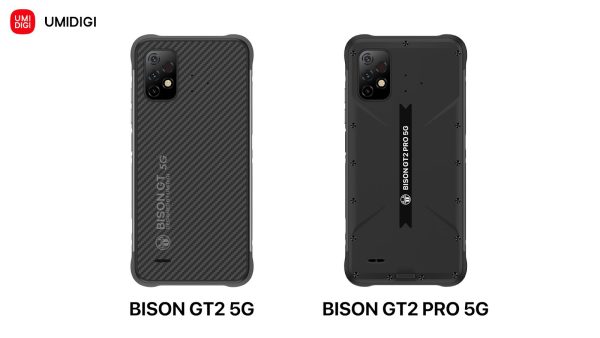 There are speculations about the processor, BISON GT2 5G versions are powered by an octa-core MediaTek Dimensity which adopted an advanced TSMC 6nm process. Nevertheless, the 4G versions sport its previous generation high-performance chip MediaTek Helio G95.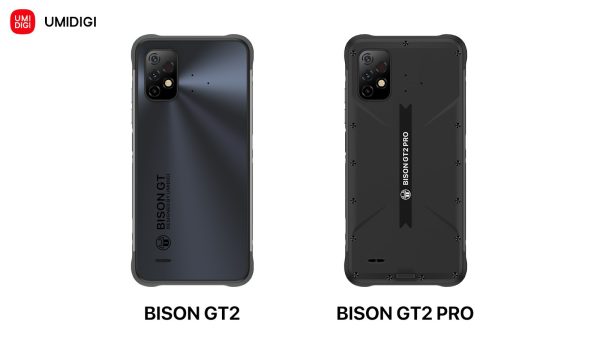 Similarly, the BISON GT2 series packs a 6.5-inch hole-punch display with a resolution of 2400 x 1080 pixels. It's a 20:9 panel that offers a pixel density of 405 pixels per inch (PPI). Amazingly, UMIDIGI offers ultra smooth refresh rate 90Hz and 180Hz touch sampling rate on four new members this time. Regarding power supply, they all are fueled by a mighty 6150mAh battery, a bit of an upgrade than BISON GT.
UMIDIGI revealed the BISON GT2 series will be released officially in January.