(Auszug aus der Pressemitteilung)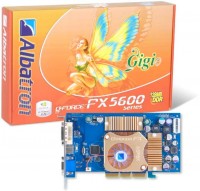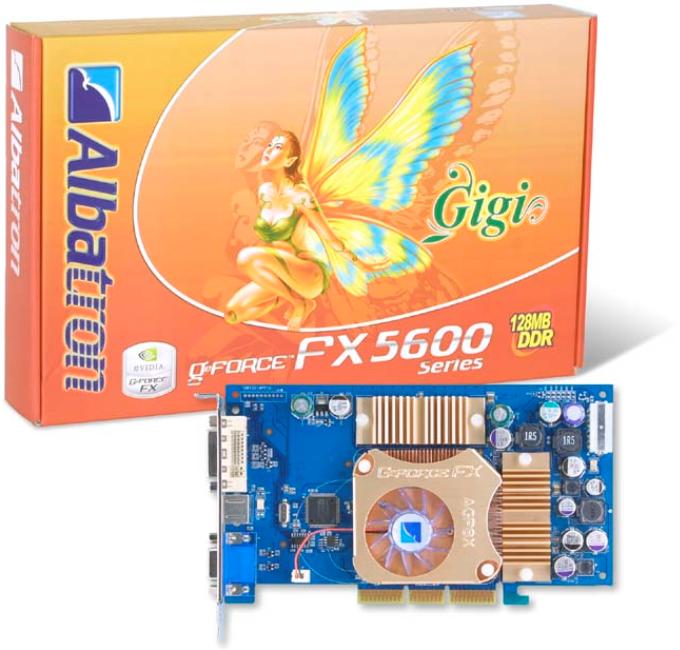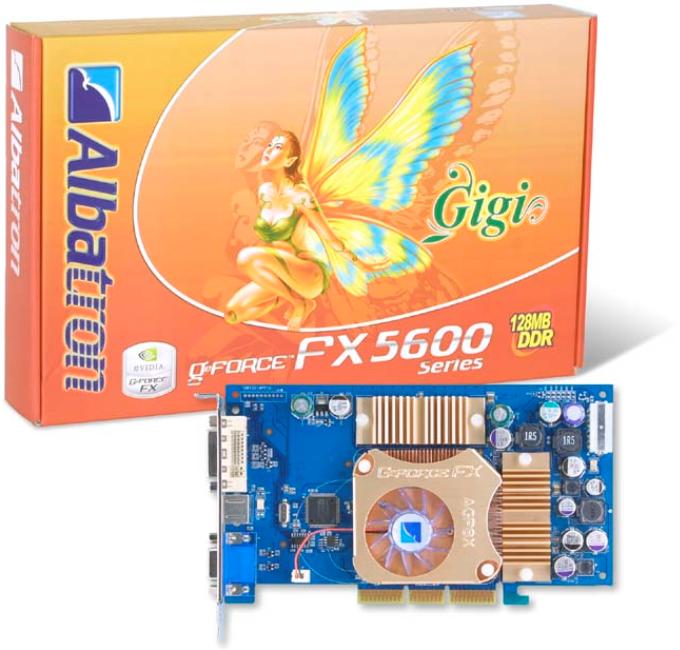 Albatron Technology Co., LTD., recently unveiled the new GeForce FX5600P Turbo graphics card, adding to its line of FX5600 cards and targeting consumers looking for more performance at lower prices. The FX5600P Turbo has been especially engineered to push the limits of FX5600 performance while maintaining stability at extreme high speeds.
The FX5600P Turbo pulls out all the stops to ensure maximum stability. This board contains an 8 layer PCB (similar to the FX5600 Ultra) to alleviate the problems of operating at high voltages. In addition, a powerful pure copper fan is used for maximum heat dissipation and heat sinks are used with all of its DDR RAM modules.
The FX5600P Turbo also does it right when it comes to performance, using DDR RAM modules consisting of Samsung 3.3 ns memory chips with a total capacity of 128 MB (128 bit). The memory clock can also be overclocked to exceed 600 MHz. Additionally, this card is designed with AGP 8X technology which significantly improves on the throughput of its predecessor AGP 4X technology.
The NVIDIA GeForce FX5600 GPU comes with an impressive lineup of features. This includes the CineFX graphics engine which employs the latest in Vertex and Pixel Shader technology designed to turn out uncanny, picture-perfect image displays. Also included is Cg architecture, a high-level graphics shading language which gives developers the tools to achieve their creative goals and produce original cinematic visual effects. Intellisample technology's intelligent antialiasing features smooth away imperfections and jagged edges, producing the highest resolution images. Finally, OpenGL 1.4 and DirectX 9.0 support insure optimum compatibility for the present and future.
This NVIDIA GPU also supplies the board with the latest nView graphics display technology allowing you to spread your Windows desktop over two independent monitors. Using separate RAMDAC channels, this GPU is able to supply each display with data at transfer rates up to 400 MHz. Compared to the top Ti series model (the Ti 4800), this is an increase of 15%. Also, this board is capable of resolutions up to 2048x1536x32 bpp (@85 Hz).
The FX5600P Turbo graphics card comes with a full complement of interface ports including D-Sub, DVI, and TV-Out. It also comes bundled with an "S-Video to AV" adapter cable, Driver CD, Warranty, Chinese/English Manual and 2 bundled games.
Closing the gap between PC graphics and cinematics, the Albatron GeForce FX5600P Turbo is determined to bring cinematic special effects to your workstation. Boasting maximum performance at conservative prices, this board has what it takes to satisfy the ever-demanding, ever-cost conscious consumers.