(Auszug aus der Pressemitteilung)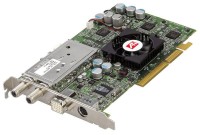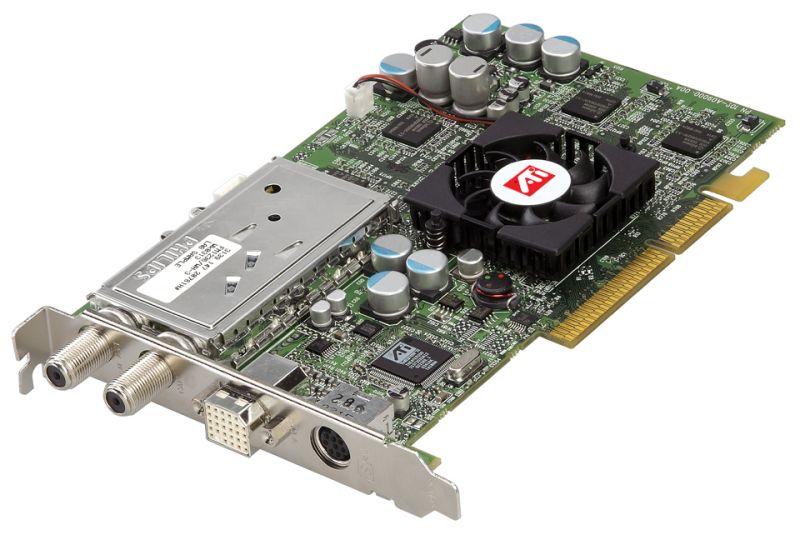 MARKHAM, Ontario/ Munich, Germany – August 5, 2003 – ATI Technologies Inc. (TSX:ATY, NASDAQ:ATYT) enhances the multimedia PC experience with the new ALL-IN-WONDER® 9600 PRO. ATI's newest multimedia video card joins the award-winning ALL-IN-WONDER® family to provide customers with all the best of current PC Multimedia technologies combined with fantastic new features such as FM Radio, Dual VGA, Faster-than-Real time DVD / CD Authoring and the next generation REMOTE WONDER™ II radio frequency (RF) Remote Control.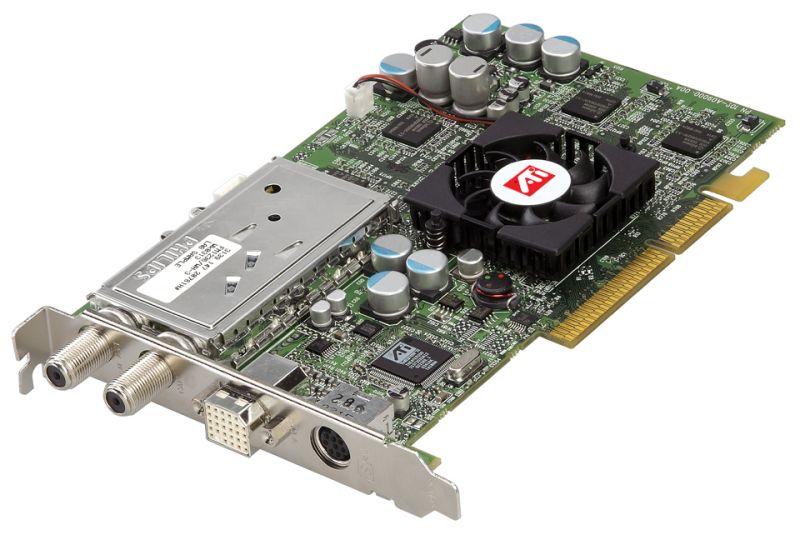 FM-on-Demand allows ALL-IN-WONDER 9600 PRO owners to schedule favourite FM radio programs and extract selected portions to archived MP3 files. In addition, unique pitch-shifting features allow users to play back programs faster or slower but in normal tones. For example, speeches could be heard word for word or learning musicians could pick out every note of a song. The FM Player also features an alarm clock so owners can wake up to their favourite radio program.
ATI's award winning MULTIMEDIA CENTER Software has been updated to version 8.6, which now includes DVD and CD Authoring. A customer can easily archive recorded television, video and audio programs to the media of their choice with a couple of clicks of the mouse. ATI's media authoring solution supports DVD+/-R, DVD+/-RW, and CD-R/-RW. Depending on the media drive speed, ATI's solution allows Faster-than-Real time authoring which makes real time authoring obsolete because it does not tie up a computer for an extended period of time.
Designed as ATI's mainstream multimedia solution, ALL-IN-WONDER 9600 PRO also includes the new REMOTE WONDER II and dual VGA support. The ALL-IN-WONDER 9600 PRO will be available from selected partners in Europe and Asia-Pacific within 4 to 6 weeks.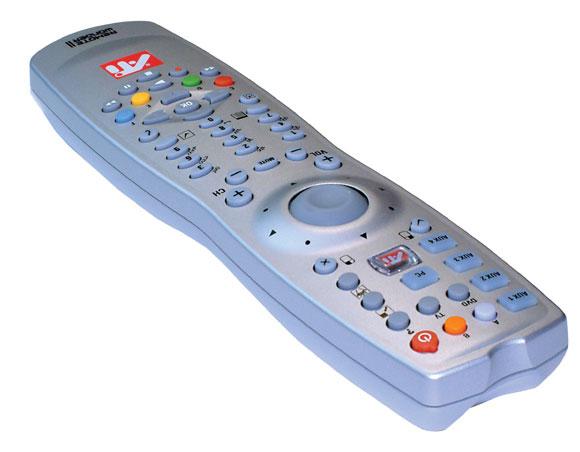 ALL-IN-WONDER 9600 PRO becomes the foundation of the perfect entertainment device: TV player, Personal Video Recorder, DVD and CD player, video editing platform, and now FM radio player. "The ALL-IN-WONDER 9600 PRO creates an incredible multimedia PC experience possible by delivering revolutionary features combined with amazing graphics – it's the most comprehensive solution available today," said Godfrey Cheng, Director of Marketing, Multimedia Products, ATI Technologies Inc. "The ALL-IN-WONDER continues to be the industry's best upgrade that turns any boring PC into a digital multimedia powerhouse."
ALL-IN-WONDER 9600 PRO includes ATI's RADEON™ 9600 PRO graphics chip for amazing graphics performance. With 100 per cent Microsoft® DirectX® 9 support for games of today and tomorrow, ALL-IN-WONDER 9600 PRO users can explore stunning new worlds of cinematic gameplay with the unprecedented combination of power and performance, The video card offers long-term entertainment value with its quad-pipe architecture and high precision cinematic shaders that will result in amazing visual gaming experiences to excite devoted gamers and casual fans alike.
Owners of ALL-IN-WONDER 9600 PRO will appreciate revolutionary features such as:
REMOTE WONDER II – With a reach of more than 60 feet, the new radio-frequency remote control unit gives users access to all of the ALL-IN-WONDER 9600 PRO functions plus quick access to all computer applications. Other features include new tactile mouse control, six programmable buttons, four auxiliary buttons, full integration with MULTIMEDIA CENTER applications, color coded-buttons for European Teletext feature, and future upgradeability;
FM RADIO – New tuner delivers FM radio capability to the PC including FM-ON-DEMAND that timeshifts radio content to allow for pausing or exporting to MP3 file formats, 10 preset radio stations, capabilities to edit station identifiers, plus alarm and sleep settings; and,
Dual VGA support – Customer feedback created the requirement for dual VGA output support that is matched with video in and video out, plus TV and FM connectors.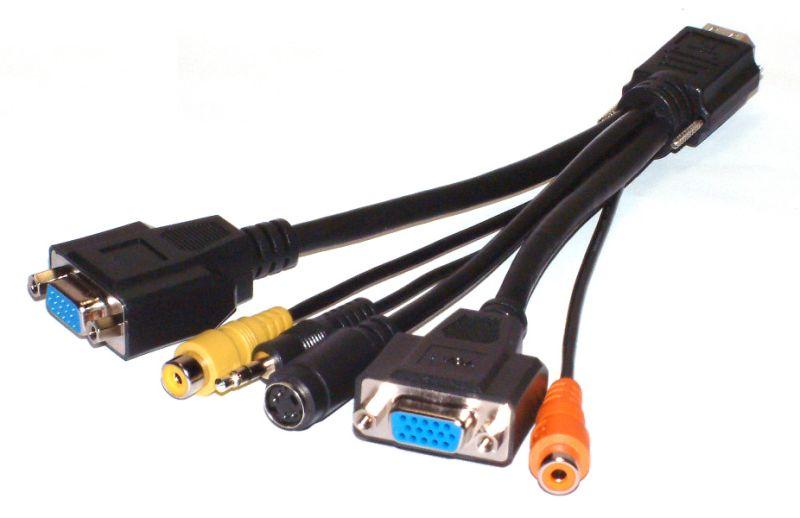 ALL-IN-WONDER 9600 PRO also includes the following features:
ATI's MULTIMEDIA CENTER 8.6, the industry-leading multimedia software suite, offers a full range of multimedia functions and features:

DVD burning capabilities with menu creation from FILE LIBRARY supporting all major recording formats including DVD+/-R, DVD+/-RW, CD-R, and CD-RW;
Acclaimed EAZYLOOK™ offers an eye-catching user interface viewable from the couch that includes on-screen display for home theater settings, and now includes channel surfing, scheduling of recording events, plus export of TV-ON-DEMAND; and
Still picture slide show capability to watch digital images on large displays;

Gemstar's GUIDEPlus+ provides an intelligent free integrated program guide (North America only) that allows users to view and search TV listings by category, actor/performer, or date. Users can schedule and record programs at the click of a mouse – all the benefits of a PVR without the monthly fees;
ATI's THEATER™ 200 enables exceptional video and stereo audio quality viewing during live TV and video input and capture;
Pinnacle Studio 8 (ATI Version) is a full-featured product with additional ATI-based bonuses, and delivers powerful features for consumer video editing;
Stereo TV-tuner offers 125 channels;
Analog video capture and editing with MPEG-2 format at up to 720×480 at 30 frames-per-second;
DVD video playback with Dolby® AC-3 digital audio;
Offered as an optional add-on from ATI.com in North America only, Component Video output via YPrPb adapter for connectivity with HDTVs or similar displays;
Support for Microsoft DirectX 9.0 and OpenGL; and,
Backed by quality ATI customer support and a 3-year limited warranty, the ALL-IN-WONDER 9600 PRO supports Windows® XP, Windows® 2000, Windows® Me, and Windows® 98/98 SE (Windows Me driver can be installed on Windows 98/98SE).