(Auszug aus der Pressemitteilung)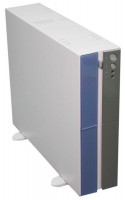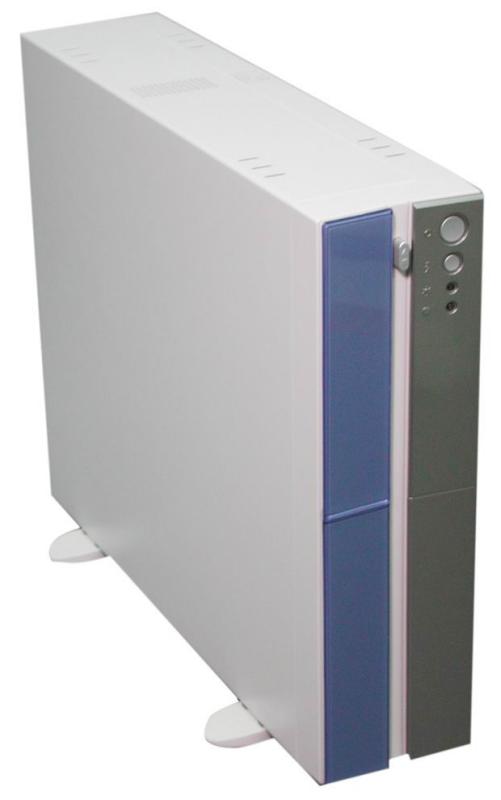 This new slim desktop/tower is an extended version of the award-winning H340 series. Apart from its appealing new design, the H360 comes with tons of new features and expansion possibilities.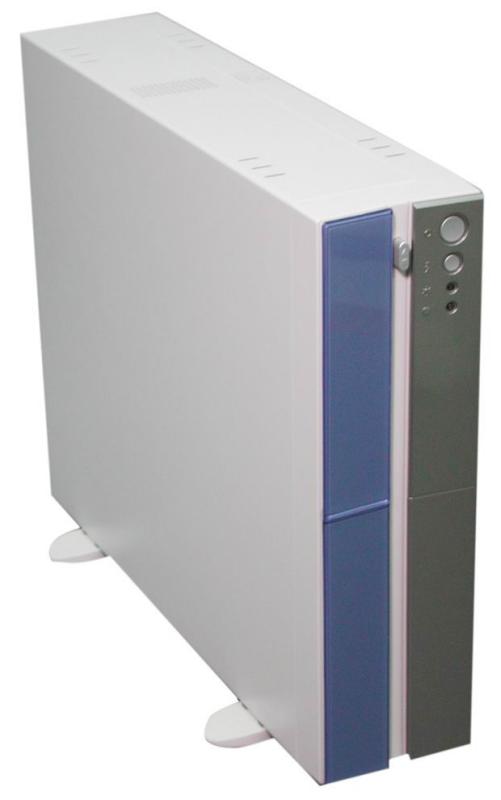 To begin with, AOpen is the first in its kind to launch modifiable drive bays on the slim cases. The number of drive bays for both 3.5″ and 5.25″ can be easily customized without any additional efforts. It is the users' right to determine the number of 3.5″ or 5.25″ drive bays they want to have, based on their need. What's more interesting is that they can change this in no time.
In addition, the H360 possesses a patented rotable cage mechanism in combination with a newly designed screwless mechanism which makes it an even more outstanding successor of the H340. Furthermore, front access for 2x USB 2.0, audio and a 6-pin has been pre-installed. Besides, it has also been equipped with a specially designed low-noise 250W power supply to tackle both thermal and acoustic concerns.
To sum it all up, the H360 is an ideal case suitable for both home entertainment or office application, with its stylish design and excellent hardware performance. Below, you will find a quick overview of its features:
H360 Slim Case
Board size: MicroATX or FlexATX
Power supply: 250W low noise
5.25″ drive bays: 1 or 2 (depending on configuration)
3.5″ drive bays: 2 or 3 (depending on configuration)
Expansion slots: 4 (low profile)
Front access of 2x USB 2.0, audio and 6-pin FireWire pre-installed
Screwless mechanism