(Auszug aus der Pressemitteilung)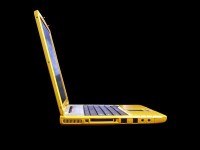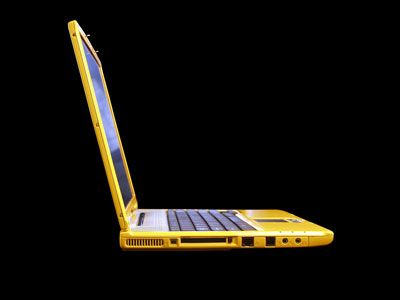 Calgary, Alberta—Nov 22, 2003 – Today, VoodooPC, a world leader in the design and manufacturing of high-performance personal entertainment systems, introduced the newly revised Voodoo ENVY m:460, the worlds first Intel Centrino "ready" notebook to feature a true DirectX 9 Gaming experience.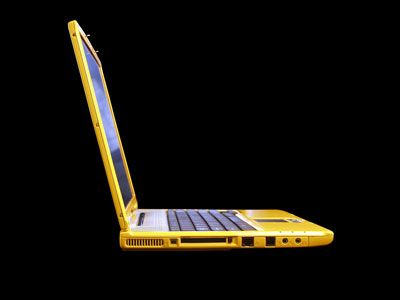 "Our competition believes 'thin and light' means 'slow and boring'," said Rahul Sood, President and CTO of VoodooPC. "ENVY m:460 is a true desktop replacement in a thin and light package. Where else can you buy a notebook that's one inch thin, uses an Intel Pentium M Processor, has incredible battery life, and supports full cinematic DirectX 9 gaming?"
More noteworthy, Voodoo took it up a notch by introducing their optional Voodoo ENVY G Wireless in place of the Intel Centrino B Wireless solution. "While we lose the Centrino branding when a customer chooses this option," Sood says, "ENVY Wireless G gives our notebook a more robust connection at insane wireless speeds and is also backwards compatible with wireless B networks. – In English, our Envy m:460 is the best thin and light notebook on the planet – period."
"ENVY m:460 was recently awarded 'Notebook of the Year' in Maximum PC Magazine, and it's also received critical acclaim from many major PC Publication in North America and the U.K." said Desmond Brown, Brand Development Manager of VoodooPC. "We are really excited to be releasing this new version."
The Voodoo ENVY m:460 features ATI Mobility Radeon 9600 Pro Graphics with 128 megs of video memory, a 7200 RPM Hitachi Travelstar Hard Drive, Intel Pentium M Processor with future upgrade support, and full wireless Centrino B or Envy G options. The ENVY m:460 is housed in a very thin and light package and is available in 8 exotic colors with a choice of custom tattoos.
Voodoo ENVY m:460 proves once again that VoodooPC is the true leader in desktop and notebook gaming, and powerful personal computers.