(Auszug aus der Pressemitteilung)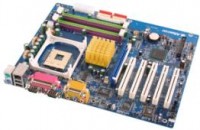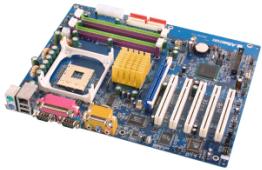 Albatron Technology Co., LTD. a leading manufacturer and global distributor of high technology components recently introduced a new i875P based mainboard, the PX875P Pro. Consumers now have access to a reasonably priced board with some of the highest performing technologies available including support for Intel's Performance Acceleration Technology (PAT), FSB800, Dual-Channel DDR400 memory and Hyper-Threading Technology.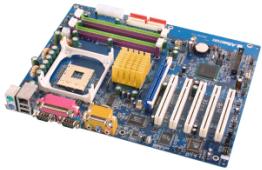 As mentioned, the Albatron PX875P Pro mainboard delivers four of the most significant and advanced technological features available on the market today:
Intel's Performance Acceleration Technology (PAT) uses a special "bypass" between the CPU and system memory resulting in a 10% increase in overall CPU memory access efficiency.
FSB1200+: Albatron's overclocking technology can boost the FSB up to 1.2 GHz (data transfer rates up to 9.6 GB/s.) increasing performance up to 50% beyond the performance using the board's default setting (FSB800).
Dual DDR400+: Dual Channel, Double Data Rate Memory configurations provide the most advanced, highly synchronized memory access technology available.
Intel Hyper-Threading Technology simulates dual CPUs, processing more than one thread of tasks at a time, significantly streamlining processing and bolstering performance.
Consumers can take advantage of the PX875P Pro's unique launch schedule and pricing strategies. With the price of FSB800 and Dual DDR400 technologies having fallen recently, Albatron has been able to match those features with the strengths of the P4 processor and deliver a high performance, conservatively priced board. To own this board the user only has to pay a marginal difference in price above an i865PE based system.
The PX875P Pro contains the latest Intel ICH5 Southbridge. It provides two Serial ATA channels (allows up to four devices) with 150 MB/sec high-speed data transfer rates. In addition, this board has eight USB 2.0 ports giving users 480 Mbps, plug n' play connectivity to USB peripheral devices. The PX875P Pro also contains an AGP 8X interface that communicates with the Northbridge at 2.1 GB/sec. The 6-channel audio provides superb stereo capabilities and the onboard 3Com LAN chipset offers 10/100 Mbps reliable, high-quality LAN connectivity.