(Auszug aus der Pressemitteilung)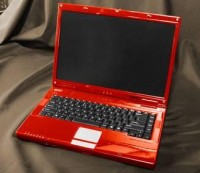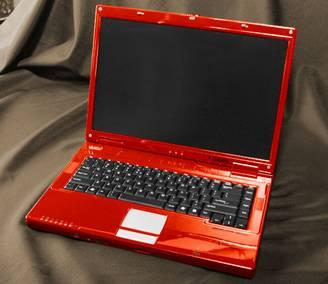 February 14, 2004 – Calgary, Alberta – VoodooPC, a world leader in the design and manufacturing of high-performance personal computer systems, today announced the launch of the ENVY m:370, a thin and light widescreen notebook designed for pure entertainment.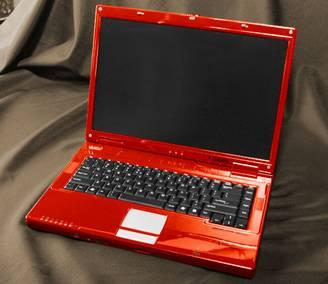 "There is no question that the ENVY m:370 defines the true meaning of the word "notebook". It allows the user to carry it around without "lifting weights" all day, and at the same time ENVY m:370 offers unbeatable performance." says Rahul Sood, President & CTO of VoodooPC "The ENVY m:370 has the power of Goliath and the stature of David."
The Voodoo ENVY m:370 was designed to compete in the high end gaming space without the typical "big and heavy" specifications. Designed for mobility, the ENVY m:370 features an Intel Pentium M with future "Dothan" Support, ENVY G Wireless, 15.4" Widescreen 16:10 cinematic display, a 7200RPM Hard Drive, and an ATI Mobility Radeon 9600 Pro Turbo video card – all of this in a package that's 1 inch thin.
"Obviously we're catering to customers who are looking for a real mobile entertainment solution," says Christopher Fleming, Voodoo Media Design team "The Voodoo ENVY m:370 offers mobility, power, and understated elegance. As a bonus, unlike other desktop replacements, ENVY m:370 offers loads of battery life."
In addition to the standard lithium battery, the Voodoo ENVY m:370 also supports the new Voodoo ATOM Speedpad, a powered mouse pad which gives the notebook up to 10 hours of constant power.