(Auszug aus der Pressemitteilung)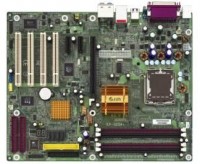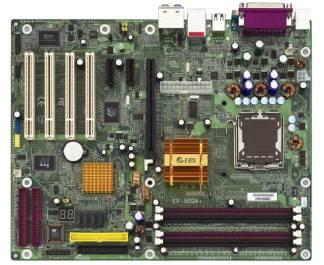 Taipei, June 21st, 2004 – World-renowned mainboard manufacture, EPoX Computer Co. Ld. (EPoX), introduces its Intel® 915 (Grantsdale) motherboards, the EP-5EGA+(915G Express Chipset + ICH6R) and EP-5EPA+ (915P Express Chipset + ICH6R), bringing together style and future technology in a desirable, compact, and powerful unit.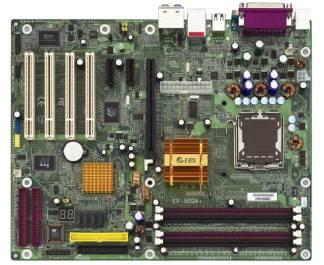 Utilizing Intel®'s next generation platform, 915 Express Chipset, EP-5EGA+ and EP-5EPA+ offer new levels of system performance. EP-5EGA+ features onboard Intel® Graphic Media Accelerator 900 (GMA 900), which improves gaming and media experience through optimized 2D performance and support for key 3D applications, such as DirectX* 9 and OpenGL 1.4. PCI Express is the first major system bus architectural change in 10 years. EP-5EGA+ and EP-5EPA+ incorporate two ultra fast PCI-Express x1 slots, which extend bandwidth up to 250Mb/s and overcome the bottleneck of bandwidth-intensive applications. Moreover, the on-board PCI Express x 16 graphics slot is designed for new generation VGA cards, which deliver up to 4GB/s bandwidth and up to 4X faster than previous high-end discrete graphics solutions.
Perceiving the demand for thermal control, intensive data transmission, and the convergence of digital entertainment, EPoX added various superb features, and value-added extras into the EP-5EGA+ and EP-5EPA+. EPoX's exclusive Thermo Stick, a flexible thermometer, is ideal for monitoring VGA card, chipset or even disk drive temperature. Intel® Matrix RAID Technology improves the overall RAID experience in terms of performance, flexibility, and ease of use. This technology improves storage performance with revolutionary RAID 0 and RAID 1 volumes combines on two hard drives. This new RAID technology also allows seamless migration to RAID 0 or RAID 1 from a RAID-ready configuration.
EPoX designed a simple yet stylish package for this new offering. "The product is just like "Wind", a gentle but powerful element of nature. It provides overwhelming performance like a tornado and a gentle user experience like a soft sea breeze," said Timothy Hsu, marketing director of EPoX Computer. "We will implement the same image concept in the following Intel® series products"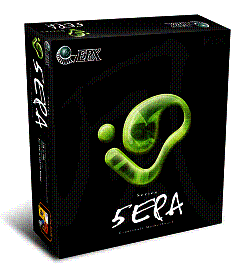 Key Specifications
EP-5EGA+:
Intel® 915G+ICH6R Express Chipset
EP-5EPA+:
Intel® 915P+ICH6R Express Chipset
On board Intel® Graphics Media Accelerator 900 (Intel ® GMA900) (5EGA+ only)
Support P4@800 MHz FSB in LGA775 socket
Intel® Hyper-Threading Technology Support
4 Dual Channel DDR DIMMs for DDR-400/533
1 PCI Express x16; 2 PCI Express x1; 4 PCI
8 USB 2.0 ports
2 P-ATA ports with RAID 0, 1, 0+1 support
4 S-ATA ports with RAID 0, 1 support
Gigabit LAN with Virtual Cable Net-Diagnostic support
Support Intel® Matrix RAID Technology
Thermo Stick, Magic Flash, Magic Screen, Magic Health, Power BIOS