(Auszug aus der Pressemitteilung)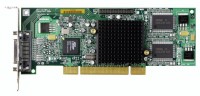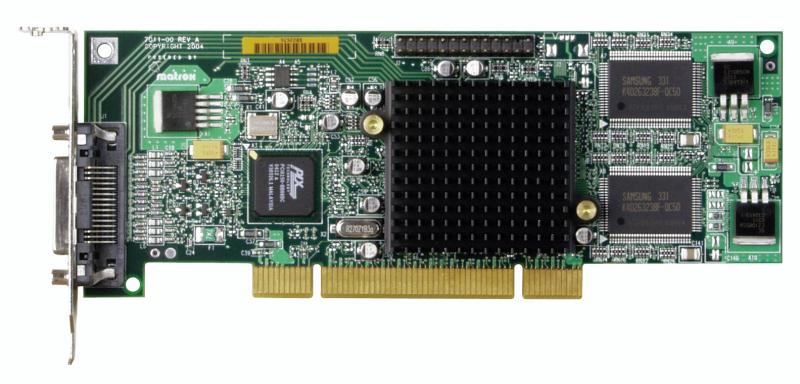 Drei NEUE Low-Profile PCI Grafikkarten:
Zielgruppen:
2D-DualHead®- und Mehrschirm-Anwender, die u.a. Dual-DVI benötigen – für Laptop-Docking-Stations, Small-Form-Factor-PCs oder integrierte Chipsätze ohne AGP-Slot.
Matrox Millennium G550 Low-Profile PCI:
Preis: EUR 135,- (inkl. 16% MwSt)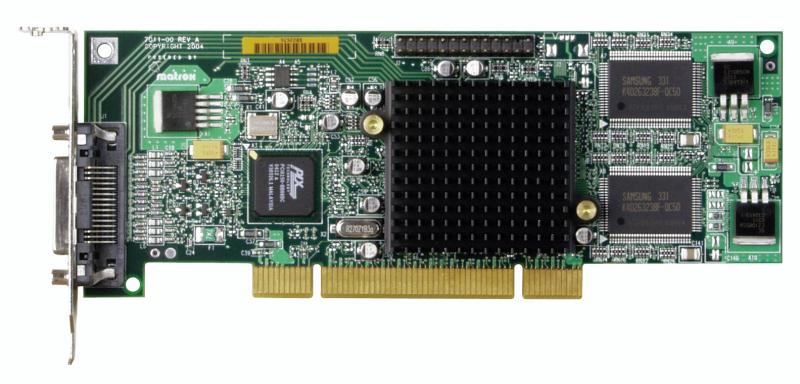 Matrox Millennium P650 Low-Profile PCI:
Preis: EUR 259,- (inkl. 16% MwSt)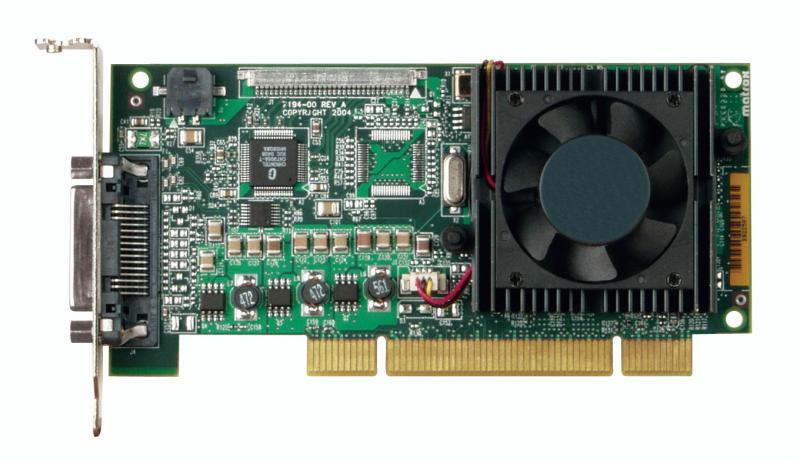 Matrox QID Low-Profile PCI:
Preis: EUR 849,- (inkl. 16% MwSt)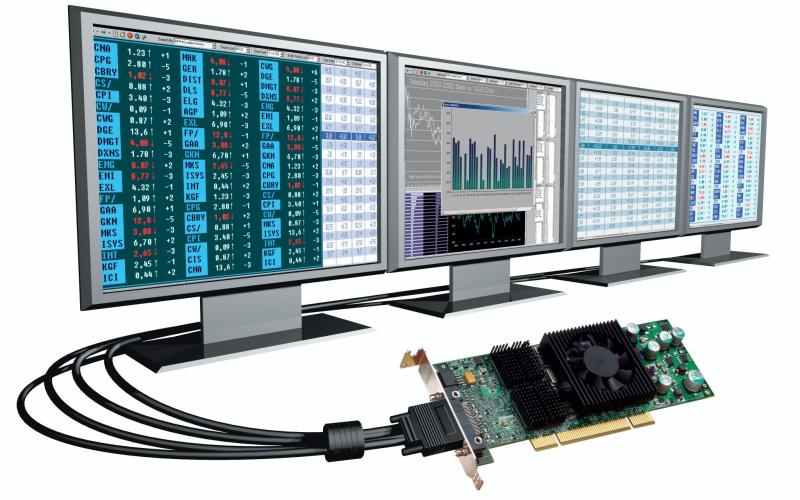 Montreal, Canada, June 3, 2004 – Matrox Graphics Inc., the leading manufacturer of professional graphics solutions, today announced the Matrox G550 Low-profile PCI, the Matrox P650 Low-profile PCI and the Matrox QID Low-profile PCI.
This new range of graphics cards is designed to complement Matrox's existing product line and to fully address the graphics needs of the 2D multi-display markets including financial, public information display, process control, airport information display and public safety dispatch.
"As the multi-display leader, Matrox is pleased to enhance its product offering for corporate and business professionals with these three new low-profile graphics cards," says Mitch Furman, senior product manager display technologies. "Our comprehensive choice of cards includes the most unique, flexible and stable solutions that will meet any and all 2D graphics needs."
The G550 Low-profile PCI half-length 32 MB card is ideal for financial and corporate desktop users who need Matrox's renowned stability, pristine image quality and unified driver support in addition to full-featured dual digital and analog output capabilities.
Featuring an ultra compact 5.2-inch long board design, the P650 Low-profile PCI is the industry's smallest DualHead® card. Powerful and versatile, the P650 Low-profile PCI is equipped with 64 MB of memory and supports exceptionally high-quality digital and analog output.
The QID Low-profile PCI half-length 128 MB card supports Matrox's signature quad digital and analog feature-set such as customizable unattended install, second generation Matrox MultiDesk (MMD) and Matrox Multi-Pivot/Portrait. The QID Low-profile PCI also features a novel KX 20 connector to quad DVI-I with four DVI-VGA adaptors.
Availability
All three products will be available CQ3, 2004.
(Visited 1 times, 1 visits today)