(Auszug aus der Pressemitteilung)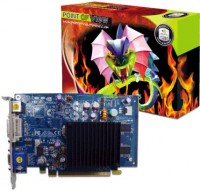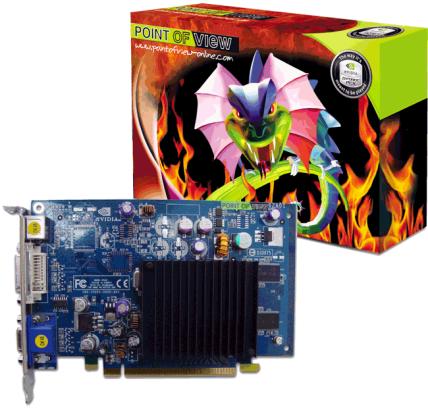 EINDHOVEN, January 28, 2005 – From now on Point of View GeForce 6 power is available for every PC user, from top level to

entry-level. It is the release of the Point of View GeForce 6200 with TurboCache® technology that makes this possible. Through its unique ability to render directly to system memory, TurboCache® fundamentally redefines the price/performance of entry-level discrete PC graphics solutions. With the innovative TurboCache® technology from NVIDIA, users looking for an entry-level solution can now experience the latest graphics and video features of the Point of View GeForce 6 Series graphics cards, without compromise.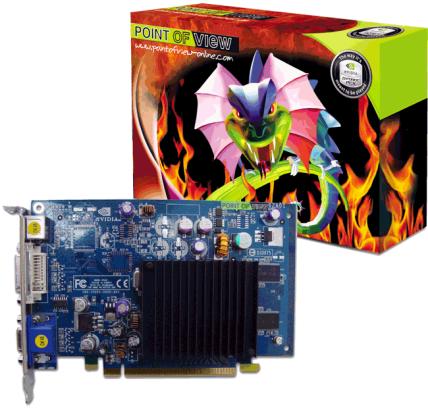 How Does TurboCache Work?
The revolutionary TurboCache® technology utilizes the additional bandwidth of the PCI Express® graphics bus to reach higher levels of graphics performance than traditional video memory solutions, delivering the performance and features you expect from Point of View graphics hardware. By allowing the graphics processing unit (GPU) to share the capacity and bandwidth of dedicated video memory and dynamically available system memory, TurboCache® turbocharges performance and provides larger total graphics memory for entry-level PCs.
Key features of the TurboCache architecture:
Patented hardware and software technologies that render directly to system memory;
A TurboCache® Manager (TCM), which dynamically allocates memory for maximum system performance;
Intelligent software algorithms that maximize application performance;
Bi-directional PCI Express® bandwidth, in conjunction with TurboCache® architecture, which improves graphics price/performance.