(Auszug aus der Pressemitteilung)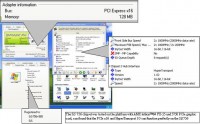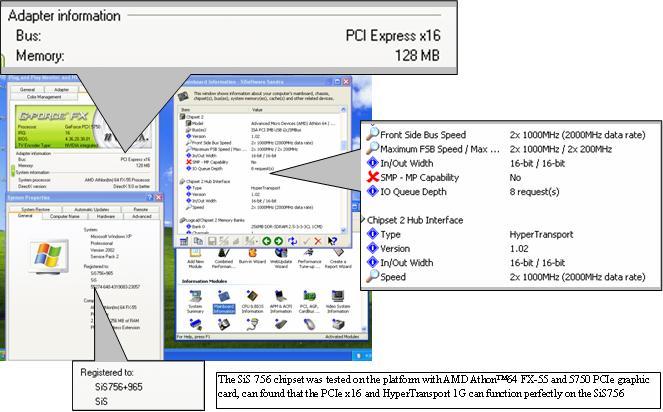 Taipei – February 23, 2005 – Silicon Integrated Systems (SiS) today announced that a series of tests on the SiS756 PCI Express chipset show that the SiS756 can enable all 16 of its PCI Express lanes and support the powerful and efficient HyperTransport 1GHz high speed transfer capabilities. The SiS756 is currently the only AMD64 platform northbridge chip that fully supports PCI Express x 16 and HyperTransport 1GHz specifications.
Among chipsets with similar specifications on the market, the SiS756 chipset leads the pack as the only chip which fully supports PCIe x16 and HyperTransport speeds of up to 1GHz for the AMD64 platform. Other chipsets on the market claim to have specifications that support PCIe x16 and HyperTransport speeds of 1GHz. However, tests have found some chips could only handle 8 of their 16 PCI express lanes. The tests also showed that some products could not reach HyperTransport speed at 1GHz.
Graphics card driver tests showed that the SiS765's 16 PCI express lanes operated at high efficiency as expected. In addition, testing with SiSoftware Sandra 2005 showed that the SiS756 was able to achieve a bandwidth of 1GHz, fully meeting HyperTransport's strict requirements. The tests prove that SiS is once again ahead of the game as a leading chip manufacturer.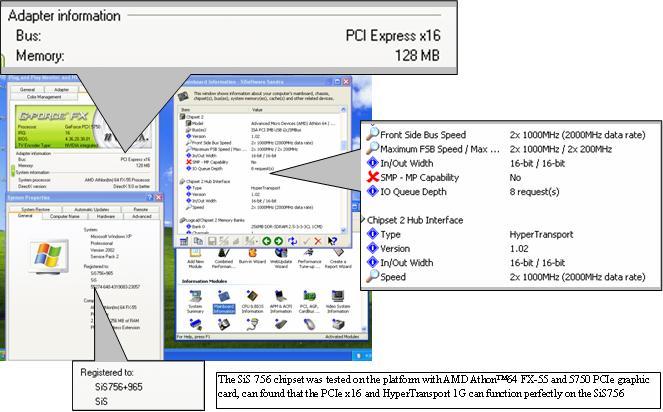 The SiS756, featuring SiS' leading HyperStreaming™ technology, integrates with AMD's exclusive 1GHz HyperTransport™ technology to deliver up to 2000MT/s. Moreover, SiS MuTIOL® 1G technology, embedded in the SiS756 chipset, ensures the smoothest data transfer between North and South Bridges and the fastest bus architecture available on a desktop PC chipset.
Matched with South Bridge Chipset SiS965, the SiS756/965 offers a complete solution, simplifying sales and support while offering users the most cutting edge features. The SiS965 features a robust feature set for today's demanding and varied PC applications, including support for two PCI-E X1, gigabit LAN, 8 USB 2.0 ports, AC 97 7.1 channel sound, 4 SATA and 4 PATA devices. The SiS965 also supports SATA Multiple RAID disk array modes in RAID0, 1, 0+1, and JBOD.
* More features of SiS756 and SiS965