(Auszug aus der Pressemitteilung)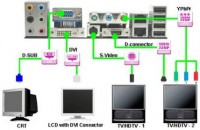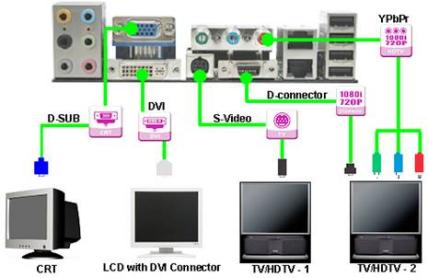 Neuss, July 7, 2005 – At Computex, AOpen introduced the world's first ATX Pentium M motherboard , the i915Ga-HFS. Today, this motherboard is launched in Europe.
With socket 479 for the Pentium M (Dothan) CPU, Intel's 915G desktop chipset, and ICH6 I/O controller, the motherboard is the world's first hybrid model with combined features of powerful chipset performance and an energy-saving CPU, which generates less heat and noise than desktop CPUs.
The 915G chipset and ICH6 enable the Pentium M CPU to maximize its performance to the extreme. Pentium M CPUs, usually used in laptop PCs, generate less heat and noise and consume less power.
The first ATX Pentium M motherboard
It is the first ATX Pentium M motherboard ever developed in the world, according to Edward Chen, channel manager of the motherboard division. Pentium M processors were originally designed by Intel to drive notebook PCs, AOpen made an innovative and bold move by driving a motherboard with a notebook processor.
Home AV Center
In an attempt to offer powerful high definition audio and video functions, the motherboard is built around Intel's 915G chipset. AOpen's engineers make the most out of the chipset's functionality by developing a thoughtful I/O shield (photo attached) on the rear panel.
The neatly designed I/O shield combines the 7.1-channel audio jack, DVI connector, the D-sub port for CRT video monitor, S-Video connector, the YPbPr port, PCI-e Gigabit LAN connector, and four USB 2.0 ports. The S-Video connector and the YPbPr port enable a user to connect the motherboard to HDTV.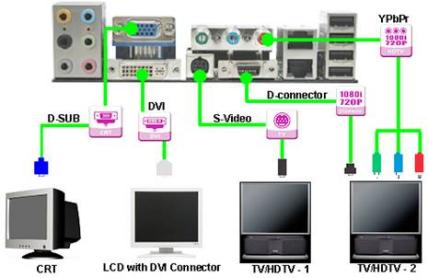 The i915Ga-HFS main board supports dual channel DDR-II memory modules of 533/400 MHz, four Serial ATA devices (hard drives) and two Ultra DMA 100/66/33 devices.
Summary of features
Fastest Pentium M motherboard
High Definition video/audio quality
Fast transfer speed of storage devices such as hard drives
Highest network transfer speed
High performance graphics for games and on-board VGA (Intel GMA900)
Easy consumer electronic product connection
Silent system of less than 25dB
Flexible expansion PCI-e x 16/ PCI-e/ PCI
BIOS SpeedStep support
Intel Celeron M support
Dual monitor function support
Two 1394 ports
Windows XP ready