(Auszug aus der Pressemitteilung)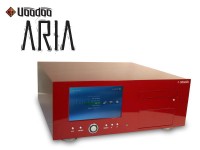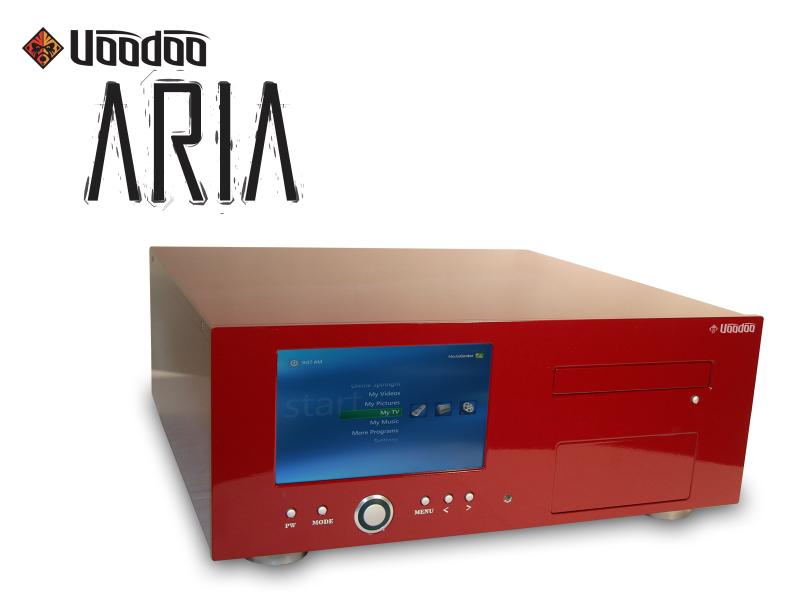 CALGARY, Alberta — September 14, 2005 – VoodooPC, a world leader in the design and manufacturing of high-performance personalized computer systems, today announced the launch of the new ARIA Media Center. The latest machine features a unique DVD archival system, allowing users to simply drop their DVDs onto the hard drive and store the media indefinitely.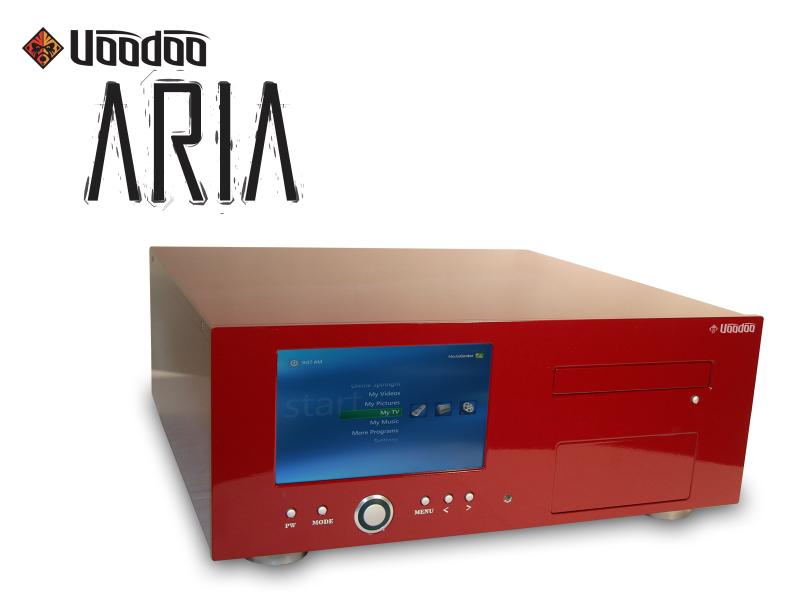 The new version of the ARIA Media Center also features AMD Turion™ 64 mobile technology. By using a low-power notebook processor, Voodoo employs the latest in silent cooling, allowing for near silent operation with some of the fastest components on the market. AMD Turion 64 mobile technology is designed for thin and light notebooks; when retrofitted into the ARIA Media Center this technology allows for outstanding performance with both 32-bit and 64-bit applications. Performance of the ARIA Media Center is up to 50% faster than media centers from other companies.
"The Voodoo ARIA Media Center is a beautiful piece of technology," says Trevor Kells, Production Manager, VoodooPC. "We're very excited to introduce our exclusive Voodoo MCE DVD Archival system – thereby allowing the customer to back up DVD movies for later playback to the hard drive. The ARIA also downloads all the movie box covers automatically so you can easily recognize your DVDs through the menu navigation."
Featuring one of the most unique designs of any HTPC, the ARIA uses the power of AMD Turion 64 mobile technology featuring AMD PowerNow!™ technology, bridging power and silence together into the home theater.
"By working with AMD Turion 64 mobile technology, VoodooPC is able to significantly lower the noise emitted from the new ARIA," said Rahul Sood, President & CTO VoodooPC. "Voodoo is committed to providing the best home theater experience to our customers."
Pricing and Availability: For more information on product availability and pricing in each market visit: www.voodoopc.com. A fully customized ARIA can be purchased starting at $3,550 USD, with a massive choice of high-end hardware and custom painted finished to choose from. VoodooPC is known for building some of the worlds finest computer systems.