(Auszug aus der Pressemitteilung)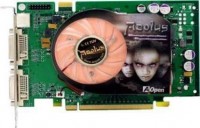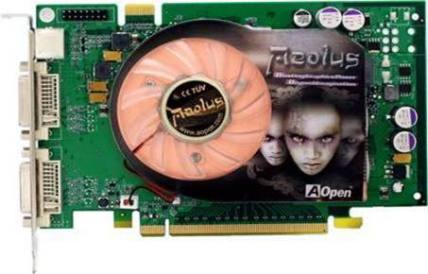 September 19, 2005 – AOpen launches the Aeolus 6600GT-DV128 Xtreme edition, one of the most powerful PCI Express video display cards in the world today.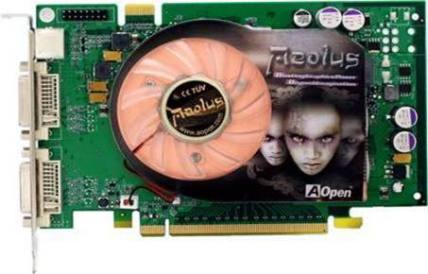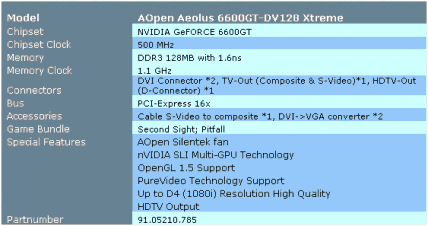 NVIDIA GeForce 6 Series GPU 6600GT
The new product is built with NVIDIA's powerful GeForce 6 series GPU 6600GT. The graphics-processing unit is designed to deliver a new generation of performance for powering 3D graphics and video processing. Upgraded from standard specifications, the AOpen Aeolus PCX6600GT – DVD128 uses 550MHz as a default GPU core clock with 1.1GHz powerful memory speed from deluxe 1.6ns MicroBGA DDRIII memory DRAM.
New 3D graphics architecture
Its foundation is revolutionary with the new 3D graphics architecture that is the first to deliver Microsoft DirectX 9.0 Shader Model 3.0 support for ultra–realistic images and a super scalar design for unmatched performance. In order to address the growing demand from PC users for advanced video functionality, an on-chip video processor is added to the GeForce 6 Series GPUs.
SilenTek solution
The company's new display card comes with SilenTek solution, which is characterized by excellent thermal control function because high-end GPUs normally generate high temperatures and fan noise, which are always a nightmare for the power user. With the unique AOpen SilenTek feature, Aeolus 6600GT-DVD128 can perform even under 20db in 2D mode.
Integrated HDTV encoder
Despite its compact size, the display card provides many strong valued-added features with its integrated HDTV encoder. The AOpen standard package provides HDTV-output cable so that a computer system installed with this card can display world-class full-screen HDTV or plasma TV video of 1920 x 1080 resolutions.
Supercharged gaming performance
The card is designed with a supercharged gaming performance that ensures top-notch compatibility and performance for Microsoft DirectX 9 Shader Model 3.0 and supports PCI Express bus architecture. It supports games like Far Cry and S.T.A.L.K.E.R: Shadow of Chernobyl. Its PCI support delivers 8GB/sec of raw graphics bandwidth in both upstream and downstream data transfers.
On-chip CineFX 3.0 engine
With the on-chip CineFX 3.0 engine, the card powers the next-generation cinematic realism, which delivers stunning and complex special effects as well as faster and smoother gameplay.
UltraShadow II technology
With the UltraShadow II technology, it enhances the performance of bleeding edge games like id Software's Doom III that features complex scenes with multiple light sources and objects.
64-bit texture filtering support
The 64-bit texture filtering support of the display card delivers full-speed, high dynamic-range lighting effects. It also delivers unmatched image quality through the new 16x anisotropic filtering and rotated grid antialiasing.
On-chip video processor
The on-chip video processor delivers an unparalleled multimedia experience. The card's hardware-accelerated MPEG and WMV9 decoding deliver smooth, artifact-free video. The dedicated video hardware reduces CPU utilization and improves overall system performance.
OpenGL 1.5
The high-quality video scaling and filtering improve playback quality at any window size. The OpenGL 1.5 optimizations and support ensure superb compatibility and performance for all OpenGL applications. To provide extra value to customers, AOpen bundles the new VGA card with gaming applications – Second Sight and Pitfall.
Supports SLI technology
The Aeolus 6600GT-DVD128 graphics card has received enthusiastic responses from gamers worldwide because it also supports the SLI technology with two times the performance of a single CPU. With SLI Technology for PCI Express graphics, the card dramatically scales performance on more than 60 top PC games.
The powerful functions and capacity of the next-generation high-end graphics card give sophisticated gamers and aspiring new players the best instrument and significant competitive edge in both recreational gaming activities and contests among professionals.