(Auszug aus der Pressemitteilung)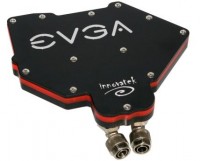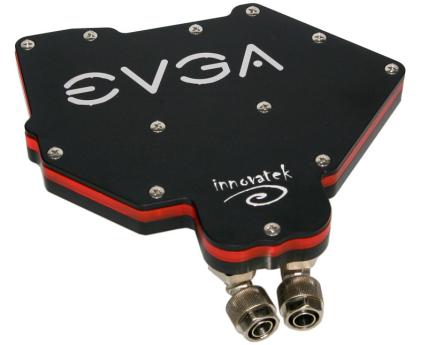 Brea, California and Munich, Germany – October 14, 2005 – EVGA Corporation, the leading edge 3D

processor board brand of the United States of America, announced that it expands its product range to
offer the EVGA BlackPearl WaterCooling solution for its entire EVGA e-GeForce 7800 GTX KO product
family.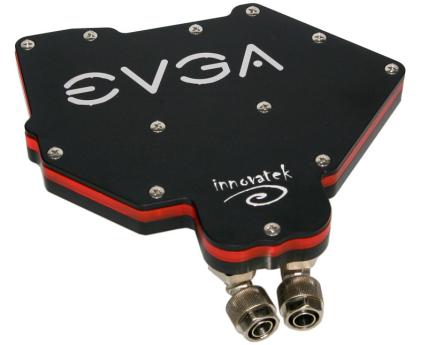 EVGA BlackPearl™ water cooling solution is up to 20 times more efficient and almost silent," commented
Wolfram, Managing Director and Co-Founder of EVGA Europe. "The advantages of the EVGA Black-
Pearl water cooling solution are increased 3D performance with higher clock speeds and quiet operation
targeting the 3D enthusiasts as well as professionals seeking a noiseless solution for their work place."
The EVGA BlackPearl water cooling solution is based on a revolutionary design featuring the world's
most reliable Eheim aquarium water pump with an average life of 10 years, while conventional lower cost
solutions are using lower quality water fountain pumps which may not even survive the mandatory
European warranty period of two years. Equipped with a 400 Watt radiator and a 12 cm low noise fan, the
EVGA BlackPearl water cooling solution can be extended to both, SLI and to the CPU (Intel or AMD).
In order to offer today's most reliable and long lasting water cooling solution EVGA has partnered with
innovatek, today's leading manufacturer of liquid cooling solutions, based in Stammham, Germany.
"innovatek are manufacturing high-quality products that fit our needs extremely well", says Hans-Wolfram
Tismer. "As innovatek have been in this business since the beginning of "retail" water cooling they know very much about their operation and we are proud to have a partner like this on our side."
"To meet the requirements of the leading manufacturer of high performance 3D graphics and home
entertainment accelerators is a great challenge for us", says Markus Husterer, Managing Director of
innovatek OS GmbH. "As pioneers of the whole H20 movement we are sure that this co-operation is
another important step in the way of bringing the benefits of water cooling to every user."
First products will be available in October 2005. The EVGA e-GeForce 7800 GTX KO "Black Pearl™" with 256 MB will be priced at a recommended retail price of € 899. (US Price)