(Auszug aus der Pressemitteilung)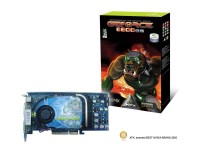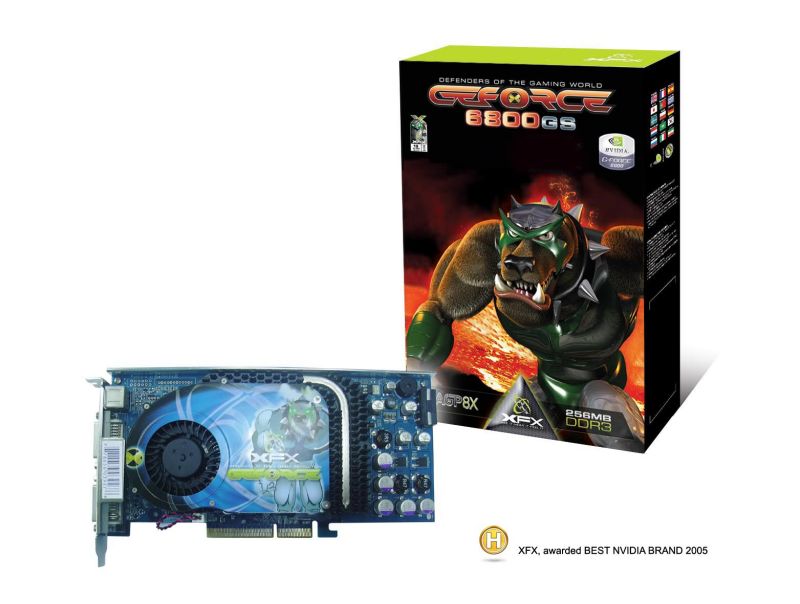 "A small step for a gamer, but a giant leap for the games…. Again!" With phasing out 6800 series on AGP, a considerable gap surfaced in the mid to high-end graphics. As we have announced about 2 weeks ago, this has come to an end. NVIDIAs top brand, XFX, has entered the AGP arena this time with a great new product. The new XFX GeForce 6800 GS series have now landed on the European gaming fields and is available now for all those people wanting to upgrade their AGP system AND use full SM 3.0 [incl VTF], DirectX 9.0c and all other cutting edge NVIDIA technologies.
The new XFX GeForce 6800 GS AGP will come out in two variants: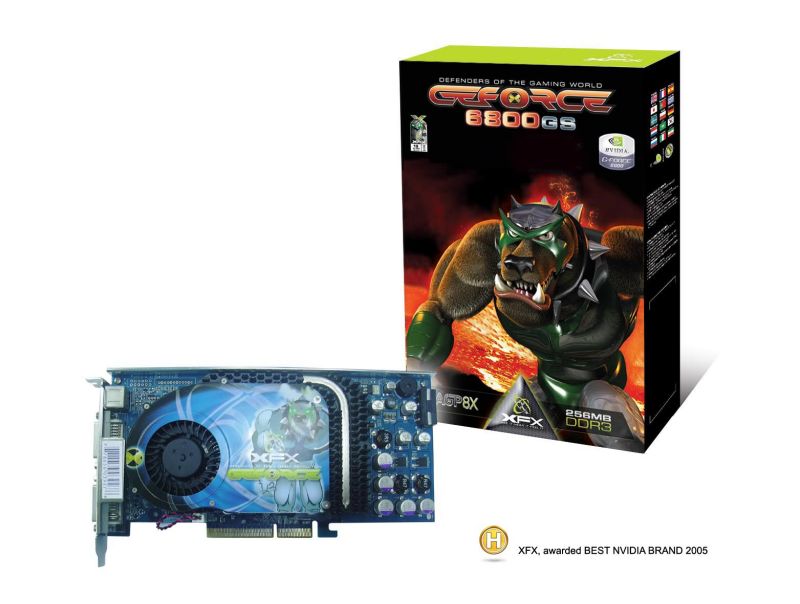 XFX GeForce 6800 GS
*** NOW available***
Core Clock 350MHz
Memory Clock 1.0GHz
DUAL DVI
TV Out [s-video]
Hardware bundle
Software bundle
Expected Etail price 249 €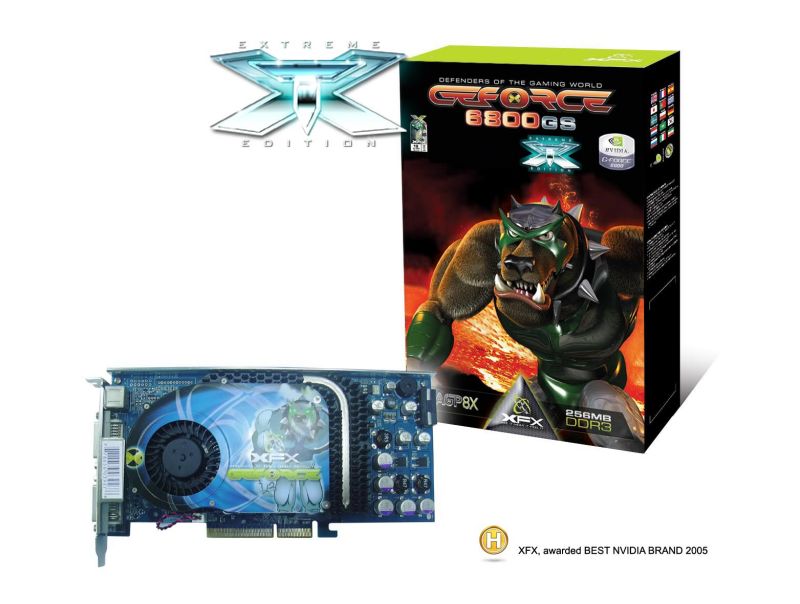 XFX GeForce 6800 GS eXTreme
***COMING soon***
Core Clock to be announced
Memory Clock to be announced
DUAL DVI
TV out [s-video]
Hardware bundle
Software bundle
Expected Etail price 279 €
As you can expect from XFX, the bundled software includes the AI driver system, Coolbits overclocking tool and the highly recommended video editing software, 3D Edit. The software utilizes the full potential of NVIDIA's GPU and relieves the CPU from the rendering load, making it possible to do this real-time!
The hardware bundle includes the S-video cable, DVI connector, manual and the 15-language quick installation guide.
Another, often forgotten, service included in the product bundle is the 7 language on-line support. All consumers that bought an XFX graphics card can register their product on the support section of the XFX website. By doing that, they are upgraded to the best support for their product AND in their own language! This service also includes the possibility to be in direct contact with the XFX service engineers, which is quite extra ordinary in the graphics industry.
All in all another graphics card heating up the gaming hearts in the cold winter of 2005 / 2006.