(Auszug aus der Pressemitteilung)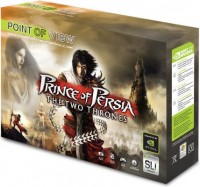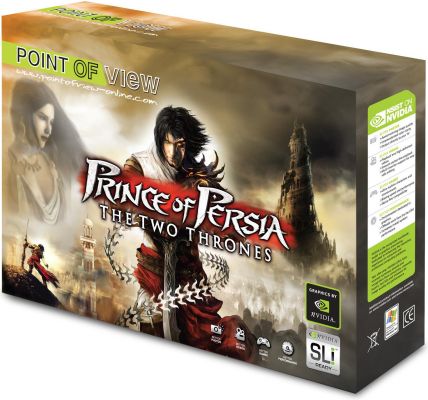 Eindhoven, January 13, 2006 – Point of View and the Prince of Persia bundle their forces again! Now Point of View release the latest chapter of the epic story of the Prince of Persia: the Two Thrones.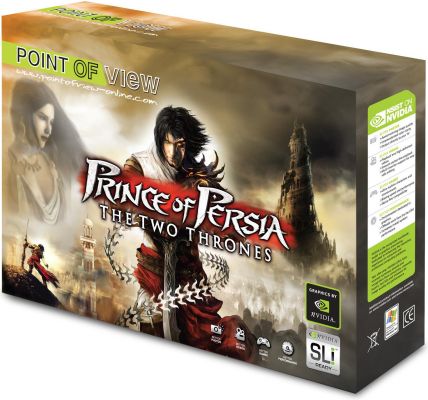 "Exhausted, scarred and with lead in his shoes, the Prince returns after his battle with the Dahaka to Babylon. In his arms the enigmatic Kaileena, formerly known as The Empress of Time. But, unfortunately for the Prince, he does not find the peace he had hoped for in his birth city.
A sneaky plan is being executed by a powerful enemy and the Prince watches his beloved Kaileena being killed before his eyes. Along with her death the Sands of Time are released again and exposed to the world. And this time also the Prince will not be unaffected when the Sands of Time curse him fiercely. This curse unleashes the datk side of our Prince and bit by bit it takes control over him. Darker, meaner and much, much more dangerous than ever before, the Dark Prince fulfills his own destiny, a destiny without his good side….."
A stunning game as Prince of Persia: the Two Thrones needs a powerful graphic card. Therefore this game will become available with the following graphic cards from Point of View:
Point of View GeForce 6800 GS AGP
Point of View GeForce 6800 GS PCI-e
Point of View GeForce 7800 GTX
Point of View GeForce 7800 GT
Check here to locate your local dealer or e-shop. Be sure to ask for this special edition!