(Auszug aus der Pressemitteilung)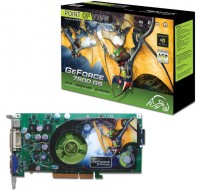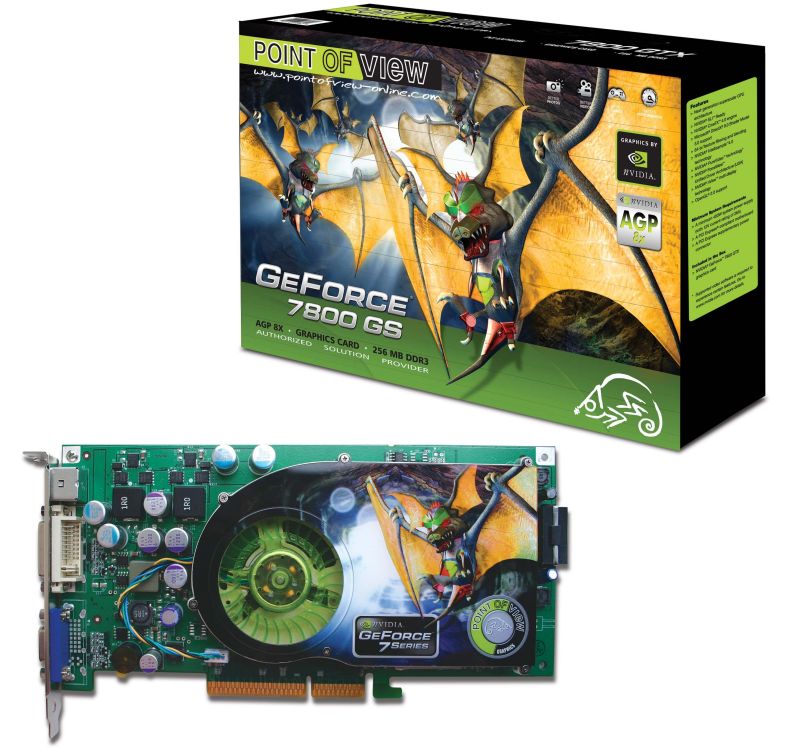 EINDHOVEN – February 2nd, 2006 – POINT OF VIEW® a European manufacturer of graphic cards announced today the launch of one of the strongest AGP Gaming cards yet available on the market: the Point of View GeForce 7800 GS!
Based on the fundamental architecture of the NVIDIA® GeForce™ 7800 GPU launched in mid-2005, the GeForce 7800 GS AGP is a powerful graphics solution for millions of PCs with AGP slots. All the great features included in PCI Express-based 7800 Series GPUs are supported by the GeForce 7800 GS AGP, such as Shader Model 3, HDR, PureVideo, and transparency antialiasing. Many users looking to upgrade their older PCs to support the latest 3D games at high resolutions and quality settings will find the 7800 GS AGP the perfect solution.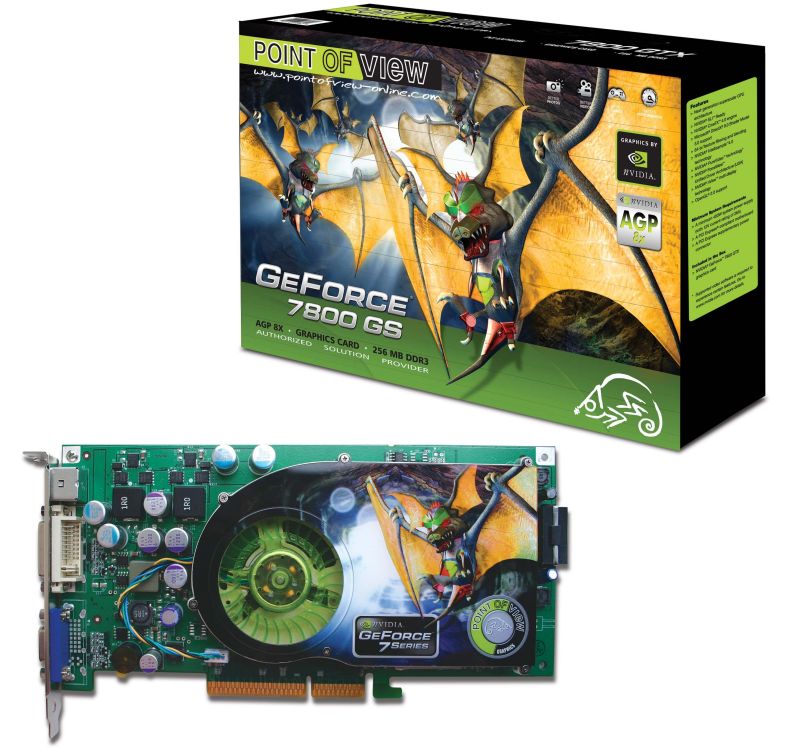 If you'd think this card would give an old school performance because it's an AGP card, think again! The Point of View GeForce 7800 GS comes with these specifications:
375 MHz core clock speed
1200 MHz memory clock speed
256 MB 1.4 ns DDR3 memory
16 pixel pipelines
6 vertex pipelines
As you are used from Point of View we have added some nice games as well, this time we added Splintercell Pandora Tomorrow and Splintercell Chaos Theory into the standard package.
The cards will be available from today at the following resellers :
www.snogard.de
www.conrad.de
www.alternate.de
www.e-bug.de
www.cxtreme.de
www.atelco.de
www.kmelektronics.de
www.mindfactory.de
www.overclockers.de
www.hiq24.de
www.jescomputer.de
www.comptech.de