(Auszug aus der Pressemitteilung)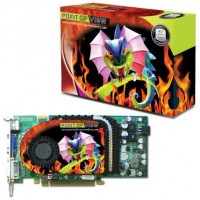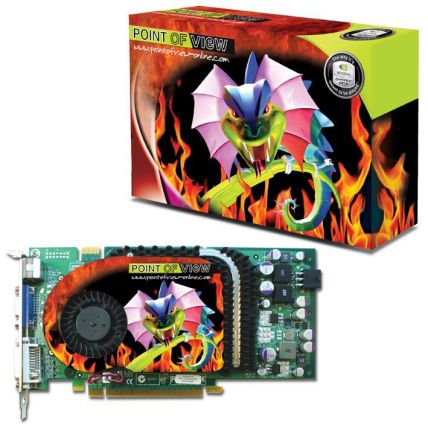 EINDHOVEN – 10 March, 2006 – POINT OF VIEW®, a European manufacturer of Graphic Cards announced today their latest model of the GeForce 6 PCI-e series: the Point of View® GeForce™ 6800 GS 512MB. Was the plain vanilla Point of View ® GeForce 6800 GS already a very serious performer, this baby just adds a special flavour to the already very good vanilla taste. In other words, this graphics cards delivers professional gaming power for the budget gamer.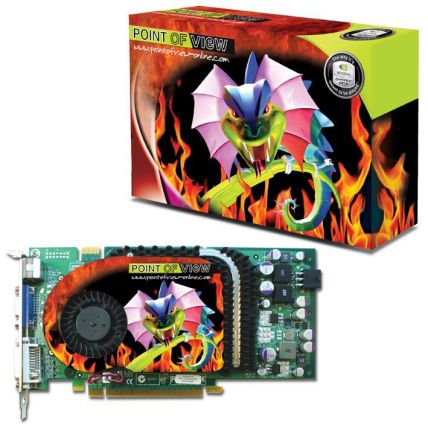 With a fast core and memory clock speed, 512MB of memory, it means true power: more than enough to play the latest games at the highest resolutions and all 3D options as Anti Aliasing and Anisotropic Filtering fully activated. And, if you wish, you can attach the largest (LCD) computer (wide)screens up to 30 inch. Because of the 512 MB of memory it handles all these possibilities so much better than when it would have 256 MB or less!! Needless to say that this board will support Microsoft DirectX 9.0 Shader Model 3.0 and a superscalar architecture for unprecedented performance.
The Point of View GeForce™ 6800 GS also features NVIDIA® Pure Video technology, a dedicated on-chip video processor that brings consumer electronics-quality video to the personal computer. So, picture this on your 30 inch wide screen monitor! Unrealistically High Resolutions bring realism into your room you could not see in real life!
The specifications of the Point of View GeForce™ 6800 GS board feature:
A twelve pixel pipeline superscalar design
512 MB of GDDR3 graphics memory
NVIDIA® Pure Video technology.
The cards are in store from today.