(Auszug aus der Pressemitteilung)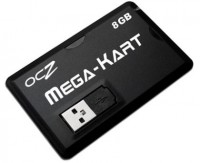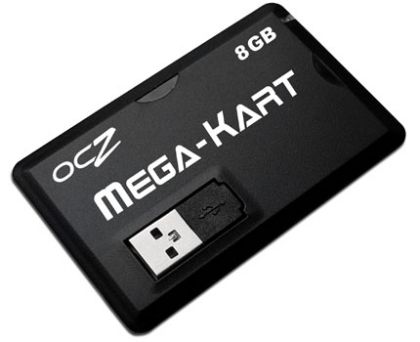 Sunnyvale, CA-October 3, 2006 – OCZ Technology Group, a worldwide leader in

innovative, ultra-high performance and high reliability memory, today
announced the Mega-Kart, a ultra-high capacity USB flash drive. With 8GBs of
memory, the OCZ Mega-Kart series is the ultimate data storage solution for
today's computer enthusiasts and business professionals on the go. The
beauty of the new Mega-Kart series is the unparalleled, ultra-slim
architecture that is thin enough to carry in a wallet.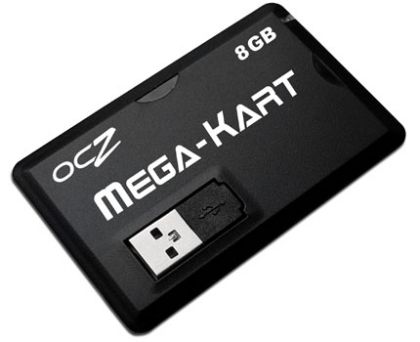 The OCZ Mega-Kart is a dream-come-true for individuals who need to carry
large quantities of data, including presentations, programs, films, and
entire portfolios, yet don't want to lug around a laptop or bulky pocket
drive. The Mega-Kart conveniently fits in the smallest places so it can
always be handy to access your files and is large enough to never worry
about being forced to delete files to add new ones.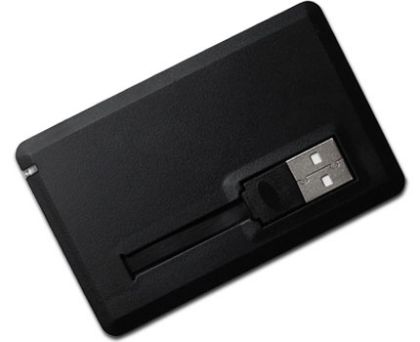 "Our goal is to deliver the complete range of USB flash solutions, and the
new Mega-Kart focuses on delivering more capacity for easier transfer of
large files and even complete programs," commented Alex Mei, VP of
Marketing, OCZ Technology. "The Mega-Kart series will deliver high capacity
storage starting at 8GB in a portable credit-card size form factor for
effortless transportation of your biggest files."