(Auszug aus der Pressemitteilung)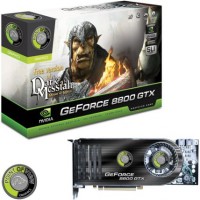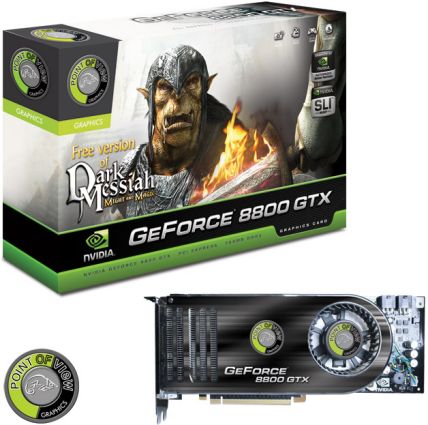 Eindhoven – 8 November 2006 – POINT OF VIEW, well known for its range of nVidia based Graphics cards, is launching today the brand new GEFORCE 8 SERIES.

The first 2 models that will be available from today will be the Geforce 8800 GTX and the Geforce 8800GTS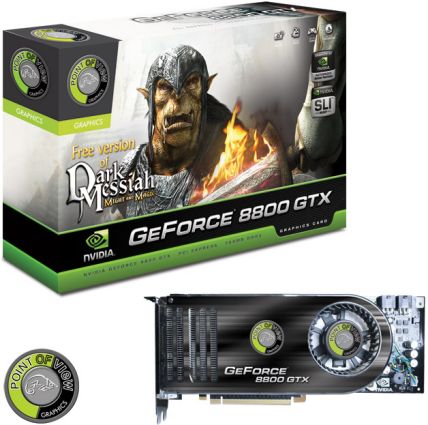 GeForce 8800 GTX
Redefine your gaming reality with NVIDIA® SLI™-Ready GeForce® 8800 graphics processing units (GPUs). The world's first DX10 GPUs feature a powerful unified architecture that delivers an incredibly true-to-life gaming experience. Power through games at record speeds. Charge through game maps with vividly realistic, sun-up to sun-down HDR lighting effects while steering clear of mind-blowing physics effects such as explosions, fire, and smoke. Crank up 16x full-screen anti-aliasing without missing a beat – no jaggies, no worries. And when you're not shooting the enemy, relax to your favourite movies with NVIDIA PureVideo™ technology.
The GEFORCE 8800GTX will come with 768MB DDR3 Memory clocked at an amazing 900 MHz. The core clock of this card will run on 575 MHz.
The GEFORCE 8800 GTX will have 640MB DDR3 Memory running on 800 MHz and a core clock of 500 MHz.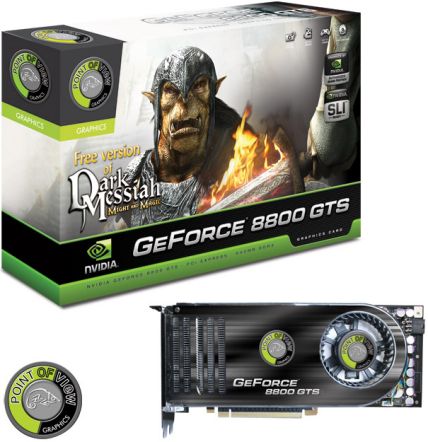 GeForce 8800 GTS
A Graphics card like this you have not seen before:
NVIDIA® unified architecture revolutionizes PC graphics performance through unprecedented processing power and efficiency
World's first DirectX 10 GPU delivers unparalleled levels of graphics realism and film-quality effects
NVIDIA Lumenex™ engine delivers incredible image quality, floating point accuracy, and fast frame rates
NVIDIA Quantum Effects™ technology enables a new level of physics effects to be simulated and rendered on the GPU
PureVideo™ technology delivers the ultimate home theatre experience on a PC
Point of View will deliver these cards in a special edition package containing one of the greatest games available right now "DARK MESSIAH MIGHT & MAGIC"