(Auszug aus der Pressemitteilung)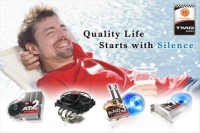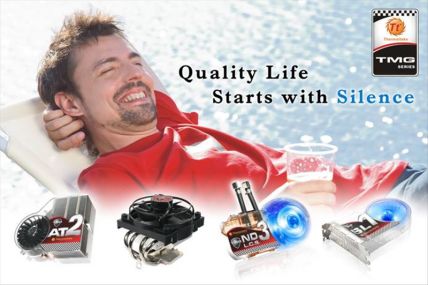 November, 2006 – Is your computer system too loud? "Elegance Starts with Silence" is the goal of our new TMG series. Since the CPU and GPU are now extremely powerful, the heat dissipated from these units are not the same as before. The usual method to dispose of this excess heat is to turn up the fan speed to create more airflow. However, the byproduct of turning up the fan speed is the creation of obnoxious noise. Nobody can work well under an extremely noisy environment that these fans create. In order to cool the processors yet maintain quietness, Thermaltake Technology has several new processor coolers, graphic card coolers, as well as liquid cooling systems. We are determined to create the most efficient heat dissipating devices ever for the market. In our quest to achieve highest quality, we are proud to extend our warranty period to 6 years to never let our users worry about their equipment at all.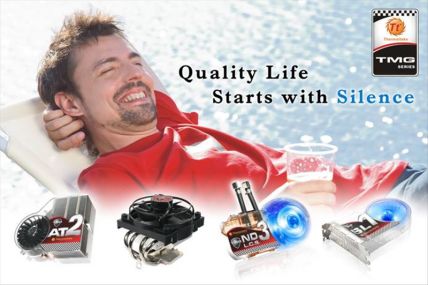 The TMG CPU coolers are equipped with frameless fans and a great amount of surface area. The frameless fans are built in with a spring to absorb any kind of shock and vibrations the fan may have produced during operation to reduce noise. The TMG VGA fans have the unique leaf blade design and grills to increase airflow and better direct air to the hotspots. Thermaltake users will be able to choose from our TMG air coolers or our liquid cooling systems. With the added bonus of the TMG series, the noise levels have decreased dramatically while increasing performance.
Choose Thermaltake. Choose the new TMG series. Our top-of-the-line quality and technology will make your heart pound when it comes to cooling your computer components. With our determination at bringing the best four our consumers, we have faith that our products will satisfy everyone's wishes.