(Auszug aus der Pressemitteilung)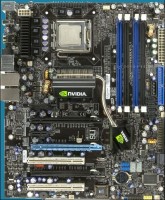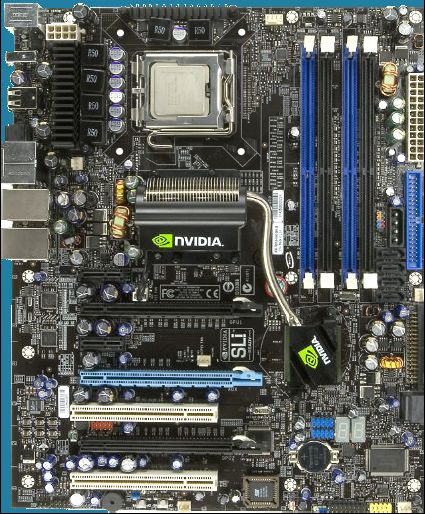 Galaxy is proud to present a brand new asortiment. As a worldwide leader in graphic cards manufacturing, we decided to develop the most powerful mainboard based on the newest nForce 680i chipset. That is the best platform to pair with Galaxy cards for sure.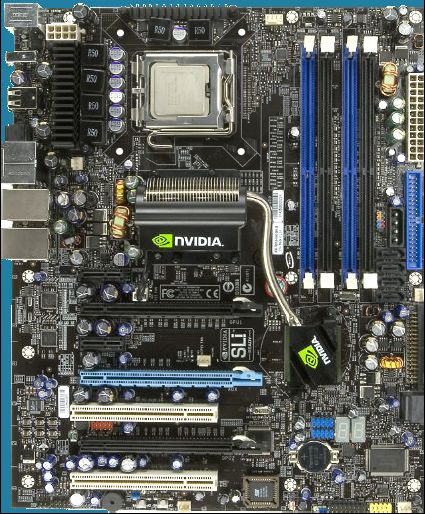 nForce 600i Series for Intel processors
Providing you with a comprehensive set of
overclocking tools giving everyone from the
most veteran enthusiast to the novice
overclocker the ability to unleash the hardware
in their PC.
Why choose an NVIDIA nForce MCP?
NVIDIA nForce® media and communications
processors (MCPs) are a key motherboard
component providing essential technologies for
your PC. Designed with an innovative, highly
integrated architecture, NVIDIA-based
motherboard solutions provide high-speed
system performance, advanced networking,
and unparalleled storage solutions to Intel platform.
Designed for NVIDIA SLI Technology
Select nForce MCPs are designed for NVIDIA SLI™
Technology – a revolutionary platform innovation that
allows users to intelligently scale graphics performance
by combining multiple NVIDIA graphics solutions in a
single system.