(Auszug aus der Pressemitteilung)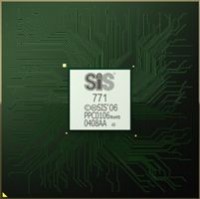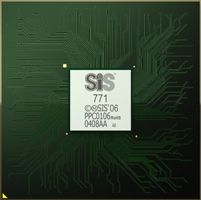 Taipei, Dec. 13th, 2006 – SiS today announced that its SiS771 chipset, for AMD platform, once again is highly recommended by the worldwide media from UK, Japan, Taiwan, and China. They all appreciate the image quality and great performance of the SiS771 chipset.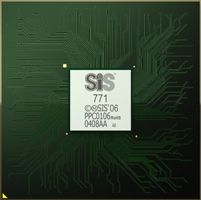 The SiS771 chipset has won so much praise from well-known media, including OCworkbench website from Singapore, Computer DIY magazine and D-CROSS website from Taiwan, and PCShow website from China. More than these, The Inquirer website from UK, WinPC ANNEX and WinPC magazine website from Japan, PC home magazine from Taiwan, and Computer Fan magazine from China all strongly recommended the SiS771 chipset as one of the most valuable products in the market. The embedded Mirage™3 graphics engine is the most advanced feature of the SiS771 chipset because of its support to DirectX 9.0. It creates an outstanding display quality and reduces power-consumption of system.
"The Inquirer" website from UK described the testing experience of the SiS771 reference board as follows." Image quality and in particular video playback do look very good, runs smoothly and, as mentioned earlier, the video architecture is designed with high definition in mind making it a good choice for an HTPC or similar entertainment machine. It's also designed to work well with Windows Vista™ shiny new 3D Aero effects." When it talks about power-consumption of the SiS771 reference board, the editor said "this board has very low power requirements which has two knock on effects, firstly you don't need a monster of a PSU to run it and secondly it runs remarkably cool. You may have noticed the southbridge doesn't have a heat sink."
Japan's WinPC Annex website said "the SiS771 chipset, integrated SiS Mirage™3 graphics engine to support DX9, aims to penetrate the mainstream market." Win PC Magazine also mentioned "The presence of the SiS771 chipset which supports AMD Athlon™ 64 CPUs is incredible news for customers. We expect to see more and more SiS-based platforms come out in DIY market following the introduction of the SiS771 chipset."
More detailed report from the editor of PC home in Taiwan is that "SiS Mirage™3 graphics engine has SiS Real™ Video Technology which is able to enhance the image quality. It includes MPEG 2 video decoder/ accelerator, Motion adaptive and De-interlace technologies to support graphics and overlay function. Besides, SiS Advanced Power Management Technology can automatically adjust time clock according to the workload. Time clock can be lowered to 125MHz when it has less workload so that the power consumption of the system will also be reduced.
Computer Fan Magazine from China even considered the innovation of the SiS771 chipset the bliss for consumers. "Come along with better price are the high stability and low power-consumption…the SiS771 chipset is filled with many outstanding functions which are as good as competitors'…For those customers who want to adopt Window Vista with lower spending, the SiS771 chipset is definitely your best solution."
"The SiS771 chipset has been highly-valued by numerous presses. SiS appreciated all of your support, which is really an inspiration to us." said Daniel Chen, President and CEO of SiS.