(Auszug aus der Pressemitteilung)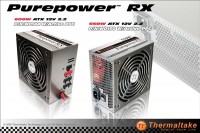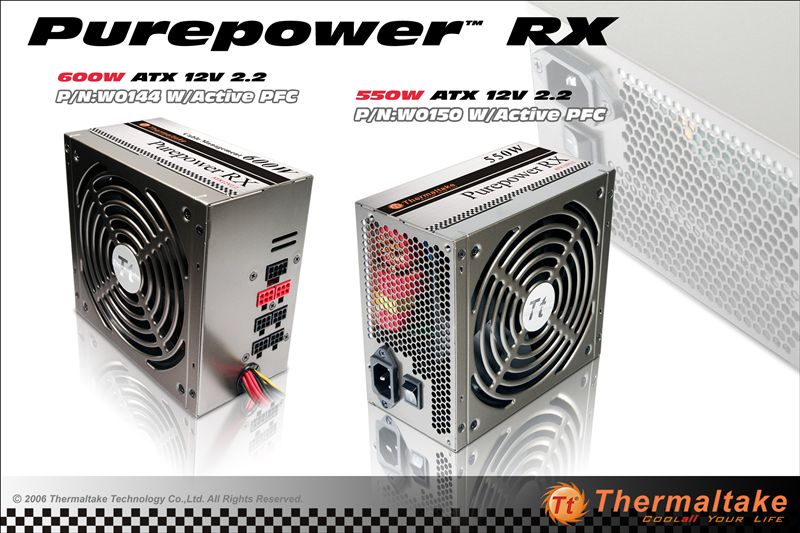 January, 2007 – Thermaltake Technology, the world's leading brand for high-end chassis and high-performance power supply, is launching its new line of Purepower RX Series ultra-low noise power supply. Being the leading manufacturer, Thermaltake is constantly updating its product lines to include the latest technology in addition to most up-to-date industrial specifications. Latest Purepower RX Series power supply has incorporated the ultra-silent 140mm fan found on Thermaltake's high-end Toughpower Series power supply to remove thermal build-up within the enclosure efficiently and silently. The 140mm fan helps reduce the high noise level that is typically associated with high-wattage power supply. Greater wing span of the fan blades that results in greater surface area allows the fan to spin much slower while still pushing large amount of cool air to dissipate heat. Purepower RX Series with 140mm fan will be available with Cable Management option in 450W, 500W, 550W, 600W as well as with standard cable output in 400W, 450W and 500W.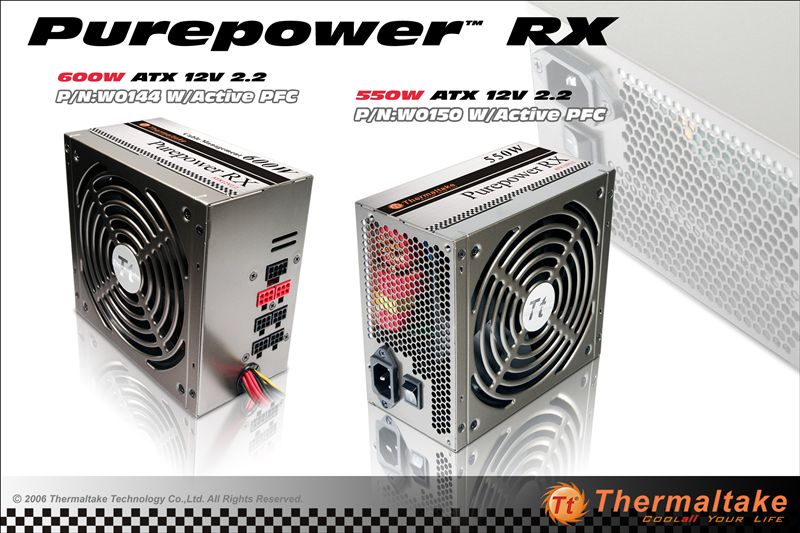 To support all of today's PC requirements, Purepower RX Series power supply complies with the latest Intel ATX12V V2.2 specification along with Active P.F.C. (Power Factor Correction) technology to ensure system's stability and reliability. Over Voltage Protection (OVP), Over Current Protection (OCP), Short Circuit Protection (SCP) and No Load Operation Protection are all the standard safety protection features found on each and every one of Thermaltake power supplies.
Purepower RX Series power supply comes standard with 4 SATA connectors to power latest hard drives, maximum of 7 Molex connectors for optical drives or fans and maximum of 2 PCI-E connectors for powering multiple GFX cards setup from ATI or Nvidia. Multiple dedicated 12V rails found on Purepower RX Series power supply not only allows for higher wattage but also guarantees the CPU and GFX card(s) can operate at their optimal setting for ultimate gaming performance.