(Auszug aus der Pressemitteilung)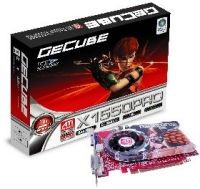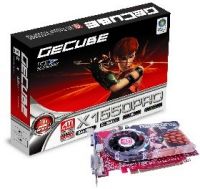 (Taipei, 2007/01)
– With its official launch date set for 2007, Microsoft's all-new operating system,
Windows Vista™, will soon ignite a wave of hardware and computer upgrades. This new operating
system emphasizes it's strong support for home entertainment just like the GECUBE series from
GECUBE. The latest GECUBE graphics card has been certified as Windows Vista™ compliant so
we are now standing by to provide you with even better video quality for the ultimate digital
experience in the world of Vista.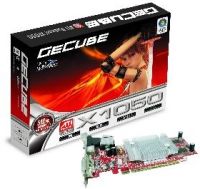 To kick off the spring season in 2007 GECUBE is launching the 1550 and 1050 product lines in
PCI-Express and AGP 8X interface together. The new 1550 series in particular uses 80nm
manufacturing technology while offering better heat dissipation and improved performance. With
complete Vista support, the 1550 and 1050 series can use HyperMemory to access 1G or 512MB
(PCI-Express only) of system RAM memory for a boost to graphics performance. What you get is
even better display quality for a lower cost! With the arrival of the 1550 and 1050, the Radeon 1000
series now offers a comprehensive selection for you to choose from for your next graphics card.
Windows Vista emphasizes its home entertainment capabilities and includes many new functions as
well. Through these new or enhanced functions, Microsoft declares that: "You can enjoy watching
TV or recording your favorite programs on your PC. With Windows Vista, you can use home
computers or even your Xbox 360 to access all of your photos, music, movies and videos". Let
the high quality GECUBE graphics card from Info-Tek Corp help you enjoy the ultimate
multimedia experience from Vista!
All GECUBE products from Info-Tek Corp have been certified as Windows Vista™ compatible.
If you want to fully experience the potential that Vista has to offer, the outstanding specifications
and product warranty for GECUBE graphics cards make them your number one choice!
GECUBE VGA supporting Microsoft® Windows Vista