(Auszug aus der Pressemitteilung)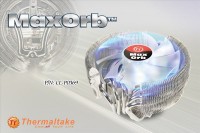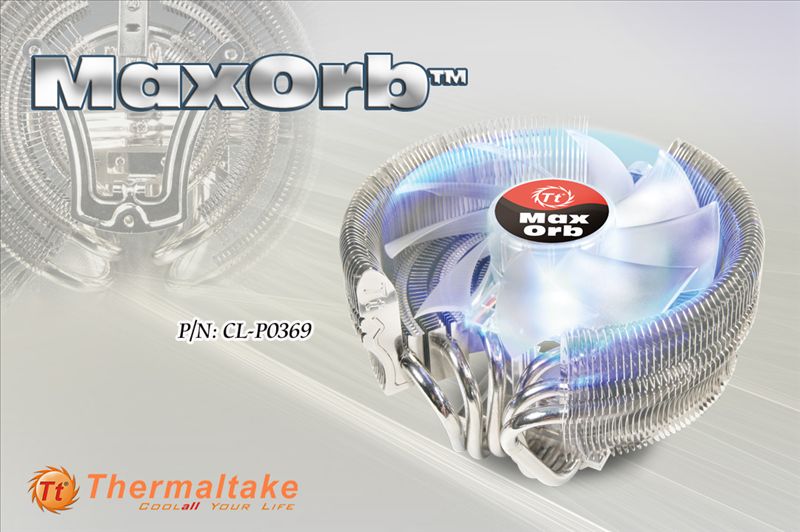 March, 2007 – Thermaltake, the world's leading manufacturer of high-end PC chassis, high-efficiency power supply and CPU cooling solution, today announced the next generation of air cooling solution, MaxOrb. Founded on the proven heat sink design of the original Thermaltake Orb Series cooler, radial fins take on increased fin capacity to accelerate rate of heat dissipation for enhanced cooling capability. MaxOrb will support all mainstream and high performance processors (Intel LGA775 and AMD Socket AM2/940/939/754).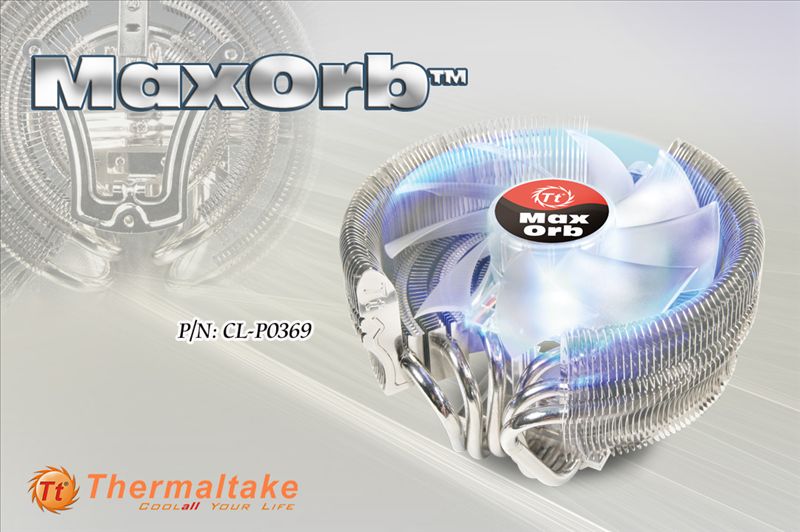 "Enthusiasts are looking for total cooling solution for their systems," said Dicky Liu, senior thermal engineer of Thermaltake. "The new developed Radial Heat-Transfer Technology not only cools the CPU, it also cools the VRM around the CPU socket to enhance system performance."
Radial Heat-Transfer Technology not only allows heat to be dissipated at a faster rate, but also decreases the pressure buildup around fan blades to minimize noise output. Air channel created by radial fins also directs airflow to surrounding components for added cooling; thus increasing stability of system and overclocking capability.
Independent Channel Heatpipe Cooling Technology utilizes 6 independent heatpipes to evenly distribute heat to all attached fins. Effectively taking full advantage of stacked fins around the heat sink unit for unprecedented cooling capability. Mirror finished copper base further increases the heat absorption rate to remove heat from processors.
Oversized blue LED fan with VR fan control function gives user full control over the fan speed and exhibits an unique yet subtle futuristic look that will surely to catch the attention of any PC enthusiasts and overclockers.