(Auszug aus der Pressemitteilung)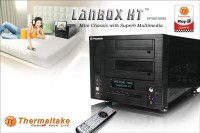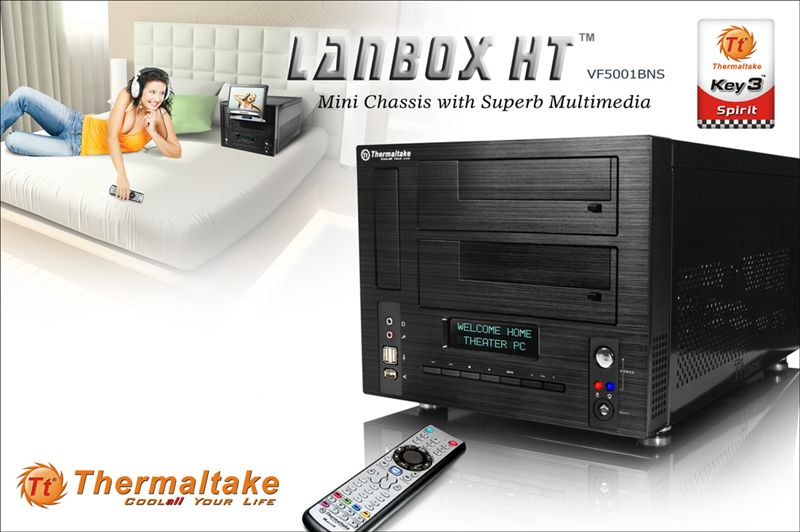 Thermaltake today announced the latest addition to their popular Small Form Factor chassis, LANBOX HT. Based on the proven structural design of LANBOX Series chassis, LANBOX HT exhibits a more contemporary and sophisticated aluminum front bezel design that can be easily integrated into today's home theater environment.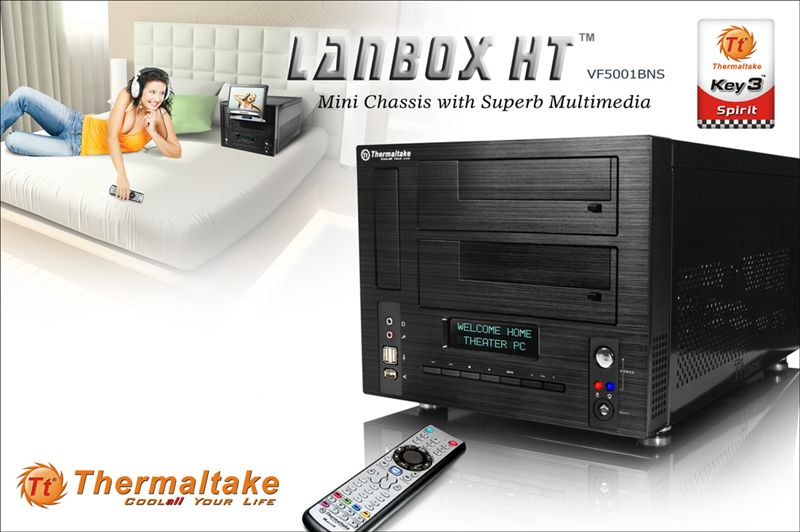 To enable a more flexible system, LANBOX series chassis does not require proprietary components. It supports standard components such as Micro-ATX motherboard, ATX power supply unit, full-size optical disk drive, 3.5" hard disk drive…etc. The modularized chassis design allow all components to be easily removed from the body for simple installation or upgrading.
To further enhance its multimedia features, LANBOX HT has embedded Media LAB software and front panel hotkey that provide full range of control over all capability of a powerful HTPC (home theater PC). In addition, LANBOX HT also provides a one-of-the-kind structural feature to integrate a Thermaltake retractable motorized 7" touch screen LCD. Without the help with any other input devices, users will have full command over the PC via the touch screen feature.
With the standardized structural design, extremely small footprint along with wide range of thoughtful features, LANBOX HT will be the first and only choice for any application.