(Auszug aus der Pressemitteilung)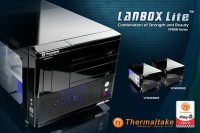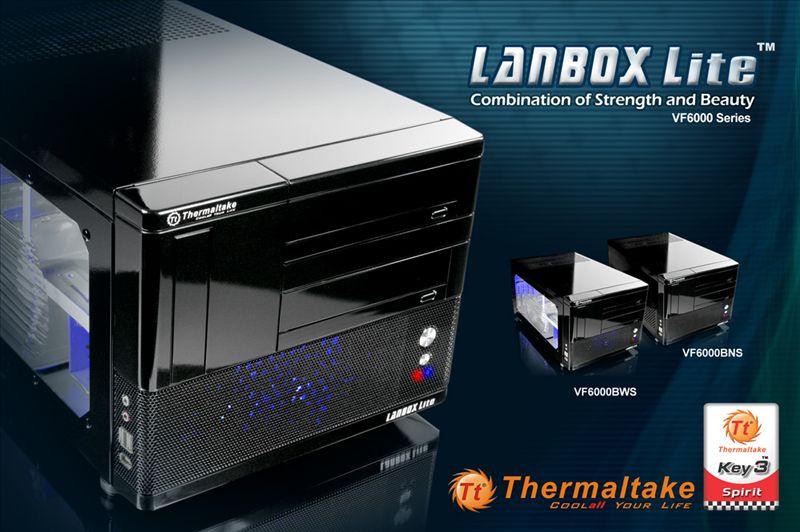 March, 2007 – The release of LANBOX redefined the true meaning of small form factor and portable PC market ushering in a new generation of mobile power gaming PC. Today, Thermaltake is broadening the flexibility of LANBOX series chassis by introducing LANBOX Lite that allows user from different market segment to take full advantage of all the great features found on LANBOX.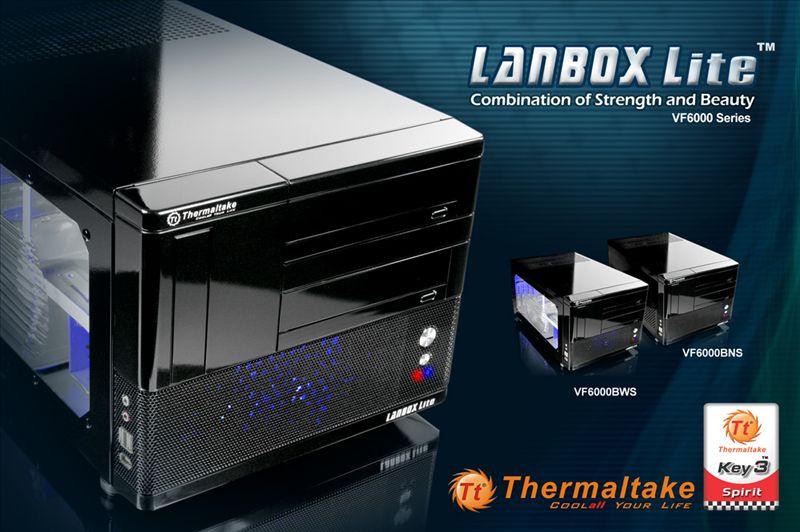 The mirror-finish found on LANBOX Lite exhibits extraordinary elegance along with steel meshed front bezel design for greater thermal performance.
In addition, the LANBOX Lite inherits LANBOX spirit. Unlike tower chassis, small form factor PC often lacks sufficient cooling capability or expandability to allow enthusiasts to build a capable gaming machine. Designed from the ground up, LANBOX Lite is a fully modular chassis where all components may be removed from the body for easier installation.
Everything from Motherboard Tray to 5.25" Bay Drive cage can be easily removed with a twist of the thumb screws.
Thermal engineering played an equally important part when designing the LANBOX Lite. Today's most high-end graphic cards or processor often requires added cooling and high-wattage power supply in order to operate at their maximum capability.
Before, gaming enthusiasts that opted to build a small form factor PC were limited to mid-end graphic card or processor that resulted in mediocre performance.
Today, LANBOX Lite enables the use of standard Micro ATX motherboard, most high-end CPU, powerful graphic card and even a standard full-size PSU; the result, a small form factor PC that is equally powerful as full sized PC.
LANBOX Lite is the ultimate chassis solution for your high-efficiency small form factor PC.