(Auszug aus der Pressemitteilung)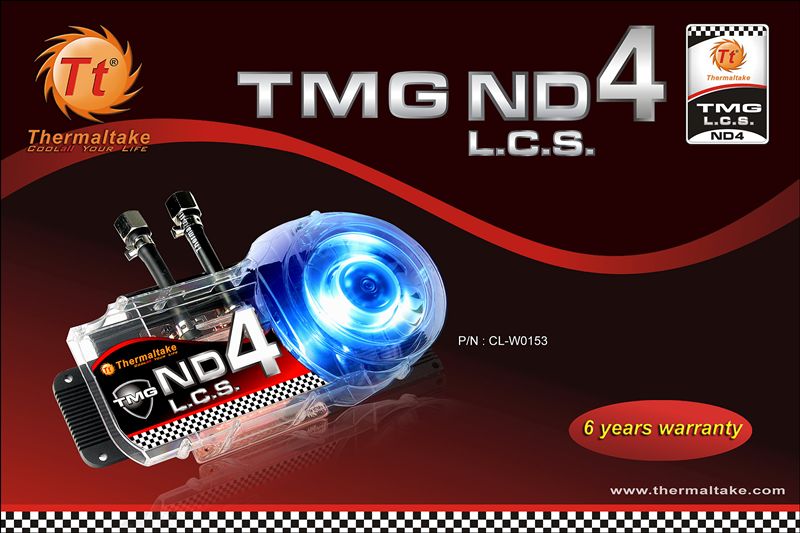 April, 2007 – Thermaltake Technology, world's leading brand in high-performance chassis, power supply and coolers, announces the world's first water-cooling solution for nVIDIA 8800GTX graphic cards- the TMG ND4.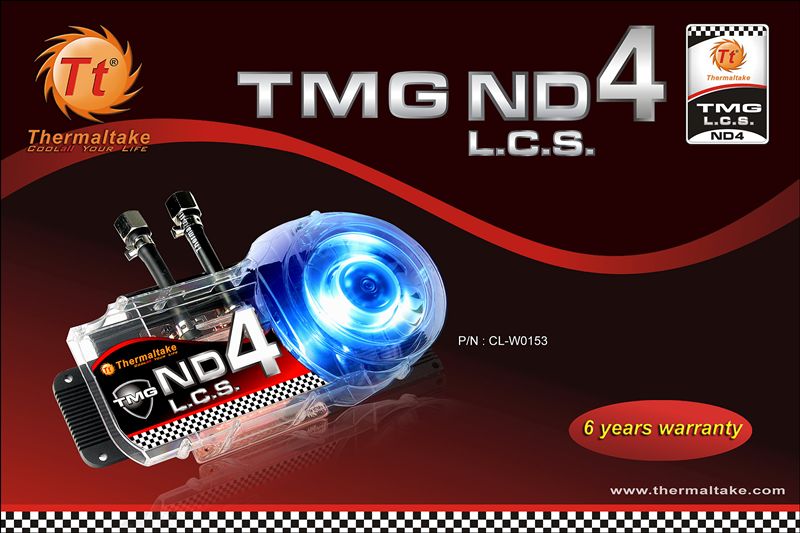 TMG ND4 is a revolutionary product founded on Thermaltake's current TMG product line which incorporates ultra-high performance with incredibly silent operation in order to achieve the ultimate gaming experience. The extraordinary features of TMG ND4 is adopted by Asus to bundle with its 8800 GTX VGA card, this most high end graphic card package is known as ASUS 8800 GTX Top, which made its debut in CES 2007. The ND4 waterblock removes heat from the GPU and dissipate it through the AquaTank, also know as Thermaltake TideWater (the integration of radiator, reservoir, and mini pump). This combination of high end liquid cooling graphic card is tested to be 11% faster than other 8800 GTX cards and at least 12 degrees cooler.
The silent LED fan equipped on ND4 is only 18dBA, and the all copper waterblock and aluminum base dissipate heat from both GPU and memory of the graphic card. Special fan shroud concentrates the airflow and focuses the air to the hotspot for better cooling capability.
The thoughtful design and performance-minded features of TMG ND4 will undoubtedly bring ultimate gaming experience that gamers across the world have been searching for.