(Auszug aus der Pressemitteilung)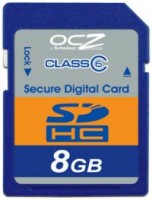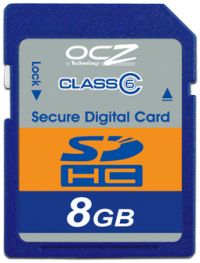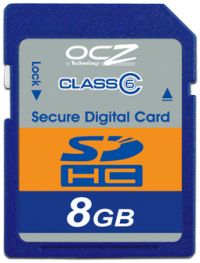 Delft, Netherlands—May 9, 2007
– OCZ Technology Group (LSE: OCZ), a worldwide leader in innovative, ultra-high performance and high reliability memory, today introduced Speed Class 6 rated memory cards to their high-performance Secure Digital™ HC (SD High Capacity) family. As higher resolution digital cameras and camcorders enter the market, faster and large-capacity memory cards are needed to take on the added size. Available in 4GB and 8GB configurations, these ultra-fast OCZ SDHC cards are ideal for the most advanced digital cameras and electronics.
OCZ SDHC cards comply with the new SDA 2.00 specifications to support capacities over 4GB. Adhering to the new speed ratings determined by the SD Association, OCZ SDHC Class 6 cards ensure a minimum write speed of 6MB/s. These large capacity cards are only compatible with SDHC compliant products and are not backwards compatible with traditional SD format devices. Increasingly more next generation devices will host SDHC memory.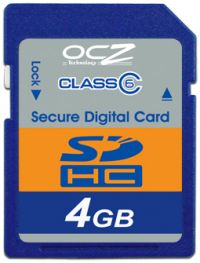 "As more and more photographers make use of high end digital cameras, SDHC cards provide increased performance and image storage capacity," said Alex Mei, Executive VP and CMO, OCZ Technology Group. "OCZ is excited to offer the newest addition to our SDHC family, Class 6 SDHC cards, which deliver superior sustained write speeds, allowing faster storage and transfer of even the largest high resolution images and video."
All OCZ Secure Digital HC Cards come backed with a 3 year warranty for unparalleled peace of mind, upholding the OCZ commitment to quality.