(Auszug aus der Pressemitteilung)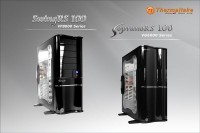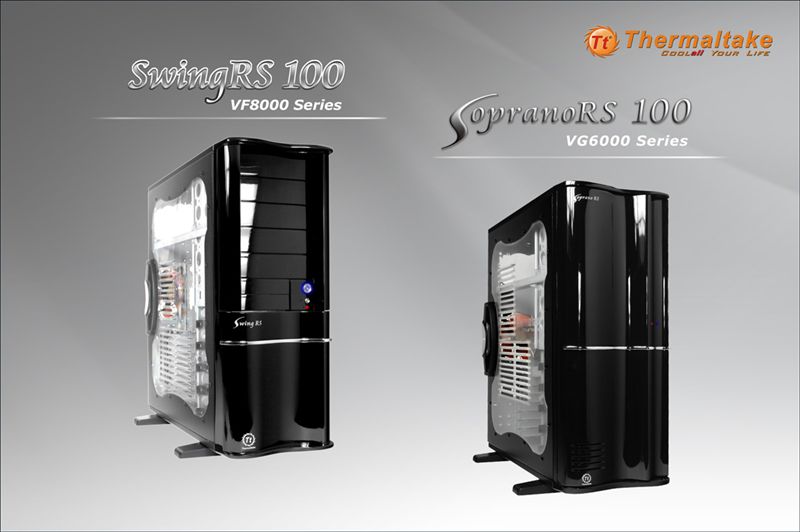 Perfect Presentation of Fashion and Functionality – SopranoRS 100 / SwingRS 100
(Excerpt from press release)
June, 2007 – As the chassis market begins to mature into a standard with features that include all users needs, it is easier for chassis makers to make a chassis that is not only simple but functional all around. Thermaltake Technologies is introducing the latest full-tower chassis, the SopranoRS 100 and the SwingRS 100, which includes all the function but goes beyond the standard in design. These new masterpieces will bring a new look into the digital life.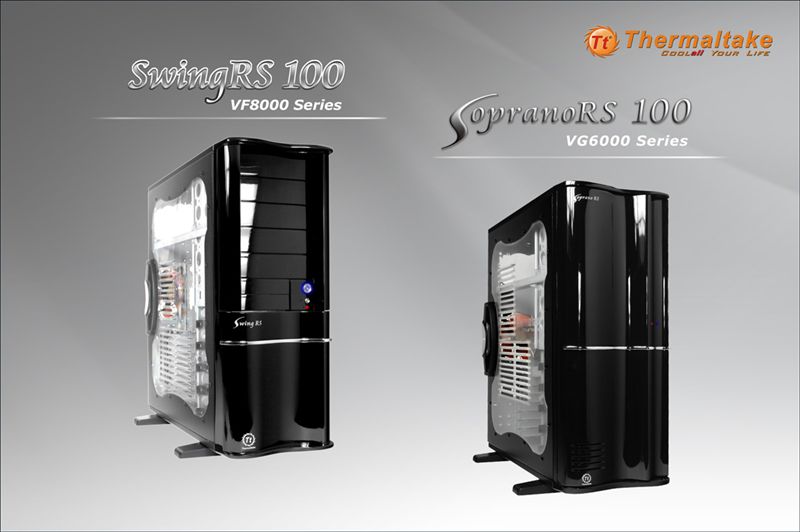 The SopranoRS 100 and the SwingRS 100 full-tower chassis front panel incorporates a harmonious mix of a curvaceous black mirror finish with a low key elegance giving it a modern feel without compromising the bay configurations and expansion slots. The five 5.25″ bays, two 3.5″ bays and five hard drive bays give maximum device integration and also a large internal compartment for users to freely install components with not hassle of tight spaces.
Being produced in parallel with high end graphics cards, the SopranoRS 100 and the SwingRS 100 adequately fits all high end cards currently being produced. With a side window and ventilation holes, effective cooling to the CPU and graphics cards were engineered into the chassis. A frameless 120mm fan is mounted in the rear to increase air flow and also reduce fan noise.
Behind the elegant appearance of the SopranoRS 100 and the SwingRS 100, there is a fully functional chassis. Easy to install and lots of space for the next technological breakthrough in graphics, this case is versatile enough for any environment today and into the future.