(Auszug aus der Pressemitteilung)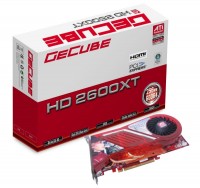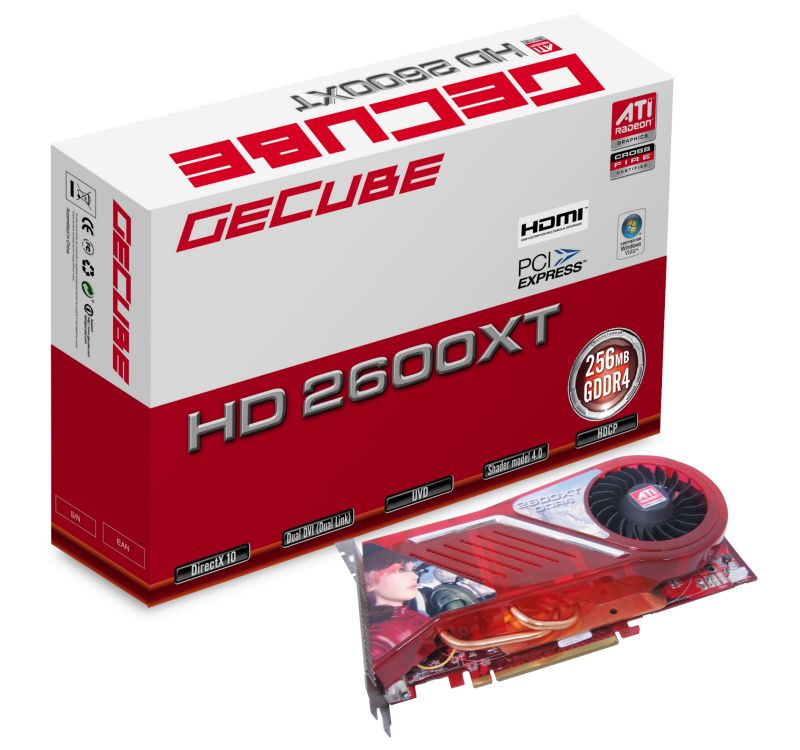 Get the Full DirectX 10 Experience – GECUBE HD2600 and HD2400
Simultaneously Targets Entry, Middle and High-End Users
(Excerpt from press release)
June 28, 2007, Taipei – The full ATI Radeon 2000 series is now available! With the launch
of the GECUBE HD2900XT in mid May sending ripples through the market, the GECUBE
HD2600 and HD2400 have now arrived to meet your needs. With complete support for
DirectX10 and Universal Video Decoder (UVD) technology, prepare to enjoy the ultimate
audio-visual entertainment experience! Incorporating unique and innovative GECUBE
technologies, these products challenge the limits of performance. Together with the
launch of AGP 8X versions for the RADEON HD2600 and HD2400 series at the same time,
the GECUBE R&D team delivers to you new horizons matched by no other graphics cards
on the market.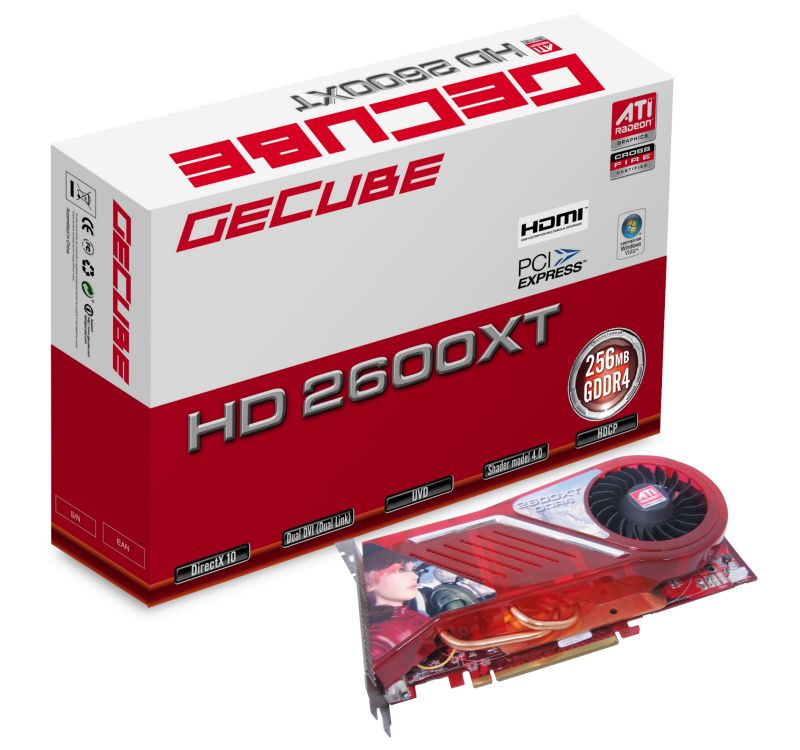 The HD2600 PCI-E series from GECUBE uses the ATI RADEON RV630 chip. Available
in HD2600XT and HD2600PRO, the use of GDDR4, GDDR3 and DDR2 high-speed
memory in 256MB or 512MB ensure that you will have a product designed to meet your
needs. The exclusive X-Turbo2 silent fan matched to the RV630XT chip and GDDR4
memory is a particularly outstanding performer when it comes to heat dissipation and
overclocking. The third-generation GECUBE Gemini technology shown live at
COMPUTEX is now released to the market as well. Attracting a deluge of international
media attention, the dual core RV630XT architecture with 1G of memory offers four DVI
outputs to drive four displays at the same time. The chief advantage offered by the
Gemini design concept is enabling Crossfire with just one card, making a bridge chip and
use of a second slot unnecessary.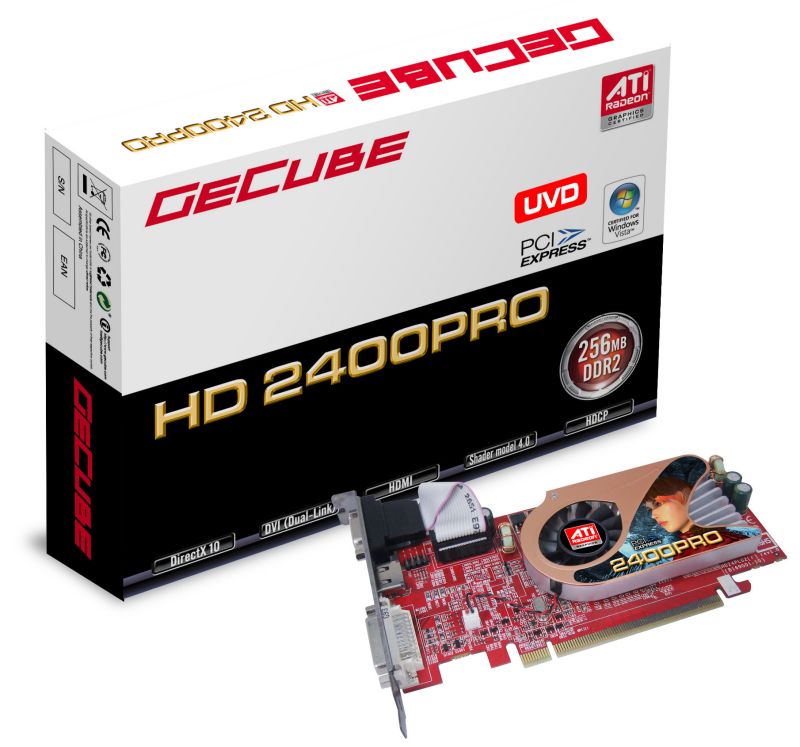 The HD2400 PCI-E series being released at the same time uses the ATI Radeon RV610
chip with DDR 256MB memory. The proprietary Low-Profile design with built-in native
HDMI support provides you with crystal-clear high quality graphics. Apart from the HDMI
output, the card also comes with a S-Video cable and Bracket so you can choose between
HDMI or TV-OUT as necessary.
The GECUBE Radeon HD2600 and HD2400 series all support the latest UVD (Universal Video
Decoder) video processing technology. This means 1080p/1080i (HD2600XT), Blu-Ray and
HD-DVD are all supported. It makes the resulting images more detailed and clear. All HD2000
series products currently support the latest DirectX10 (DX10) technology. The Geometry Shader
has been added to the DX10 standard, enhancing 3D functions like distance bump mapping.
Graphical data can also be processed in separate cycles to give a major boost to the number of
particles, colors and brightness. The included Shader Model 4.0 image optimization technology
guarantees that what you see from the Radeon 2000 series will have game screens and lines that
you could swear were real. This new generation VGA family will definitely show you the perfect
visual experience.