(Auszug aus der Pressemitteilung)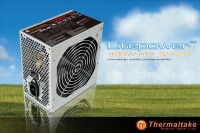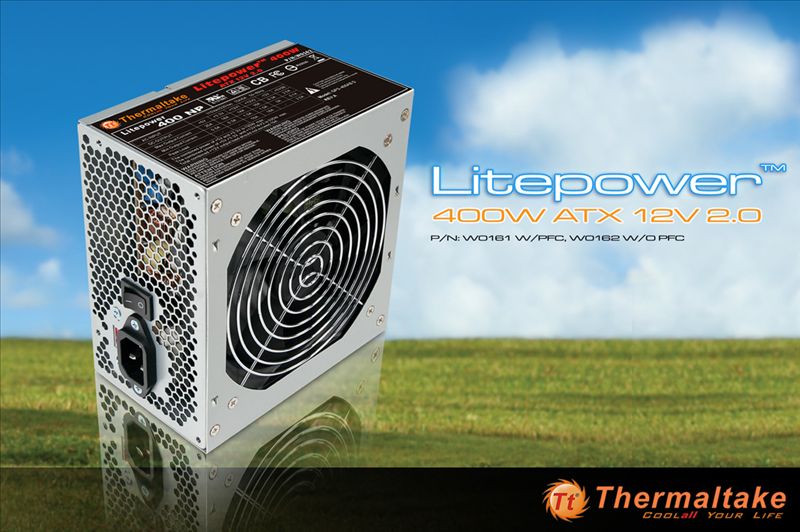 Litepower 400W – The Foundation of Personal Computer
(Excerpt from press release)
July, 2007 – For many years, Thermaltake Technology devotes itself fully in the high-end PSU market to earn the reputation, and everything works just fine. Looking back the history that Thermaltake have created, it is not surprising that every entry-level PC user will someday become a professional PC player. Thus, with strong brand reputation and sophisticated experience in DIY market,Thermaltake now decides to step into the entry-level PSU market and brings you the Litepower 400W.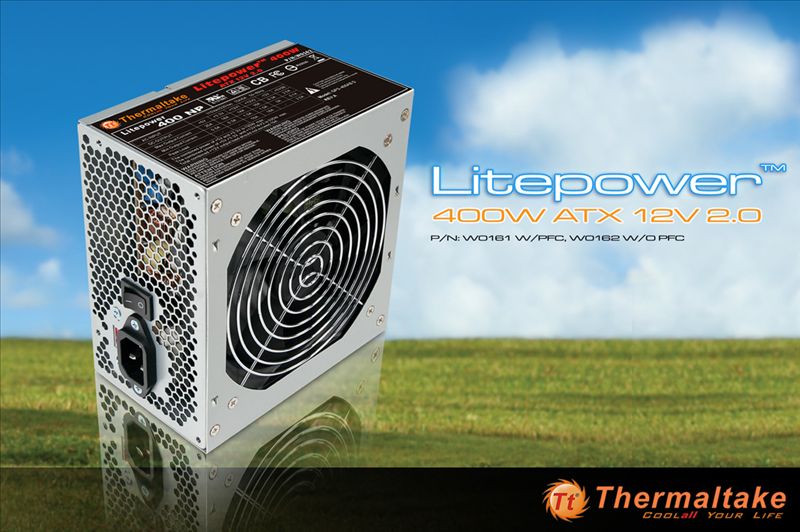 "Lite" means simple, easy, and "not too strong", just like the new released Litepower 400W power supply. It is a simple choice, easy to use, and "not too strong" for general users. It is made to satisfy the demands to all entry-level power users. There is no gorgeous appearance and no huge amount of cables. What it has is the highest quality output performance that Thermaltake Technology always insists.
The components included in Litepower 400W are all made by the worldwide leading manufactures and certified by RoHS, CE, UL, CUL, TUV, FCC, CB, and BSMI. Litepower 400W has one 6pin PCI-E connector which can support Nvidia and ATI high-end graphic cards. It also has two dedicated +12V rails with constant voltage output providing unparalleled reliability and stability. In addition, 2 SATA power connectors and 6 Molex connectors increases the possibility of future hardware upgrades. The 12cm fan with automated thermal control only increases the fan speed when needed and maintains lowest noise level during idle or low power usage status. Over Voltage Protection (OVP), Over Current Protection (OCP), Short Circuit Protection (SCP) and No Load Operation Protection are all the standard safety protection features found on each and every one of Thermaltake power supplies.
Why paying extra money for the power that you will never use? Why paying extra money for the useless power supply coating which will be covered by the chassis forever? In fact, for most computer users, a power supply that can simply power on a few hardware is just what they need. Looking for a power supply with high value but low cost? Litepower 400W should be in your list.