(Auszug aus der Pressemitteilung)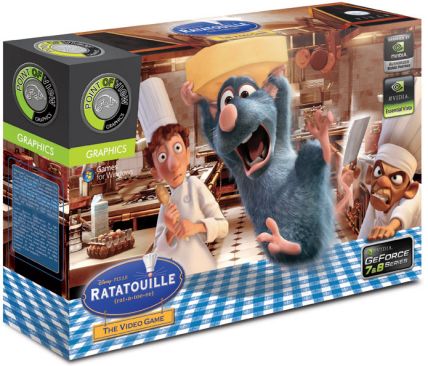 POINT OF VIEW bundles THQ's Ratatouille: the Video Game based on the Disney•Pixar movie
(Excerpt from press release)
Eindhoven — 26th July 2007 – POINT OF VIEW, well known for its range of nVidia based Graphics cards, is
announcing the release of the Special Edition 'Ratatouille: the Video Game' bundle.
Based on the Disney•Pixar Summer 2007 blockbuster; Ratatouille: the Video Game is
an action-packed game with a tail! Developed by Heavy Iron Studios and published by
THQ, it is the one and only official Ratatouille video game based on the movie.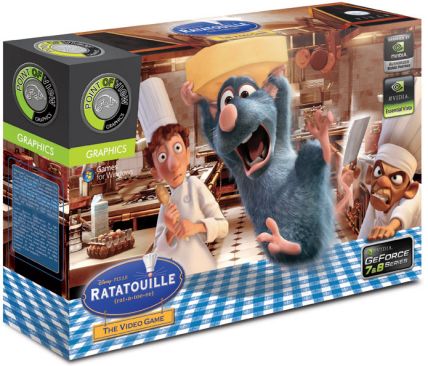 Players will experience highlights from the film, as well as the memorable characters and key locations, as they assume the
role of Remy, a young rat who dreams of becoming a great French chef, despite the obvious problem of being a rat!
From the underground sewers to the bustling streets of Paris, players will dash, swim, glide and slide through 5 action
packed, visually stunning worlds filled with dangerous enemies, intense heists and perilous missions.
This game will be bundled with multiple graphics cards within the GeForce 8 series. Contact your retailer for availability! Please look for the Special Edition 'Ratatouille: the Video Game' box. Only these retail packages contain the full version of Ratatouille.