(Auszug aus der Pressemitteilung)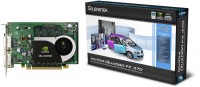 Taipei, Taiwan, September 13th, 2007 – Leadtek Research Inc., the exclusive workstation partner of NVIDIA in Asia except Japan, today proudly announces new members of the Quadro family – FX 370, FX 570 in entry level, FX 1700 in mid-range together with NVS 290 and Tesla C870.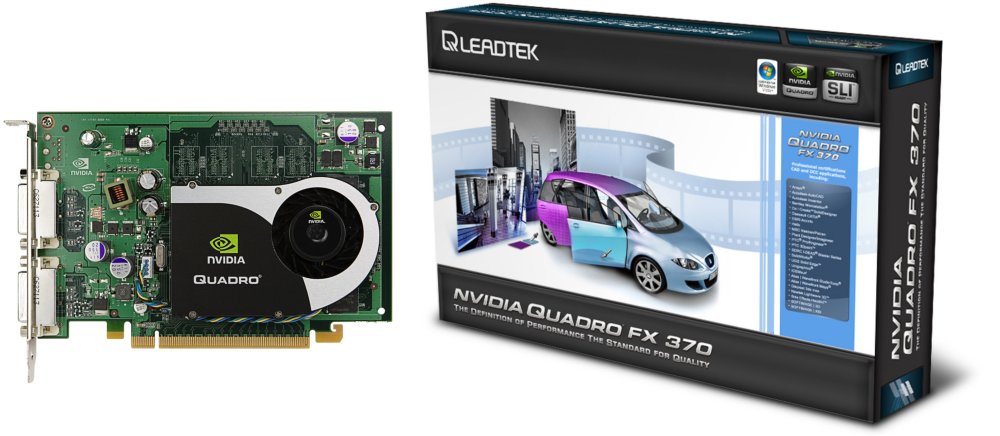 The latest NVIDIA Quadro architecture takes application performance to new levels by featuring the industry's first unified architecture. Designed to dynamically allocate geometry, shading, pixel, and compute processing power, the latest NVIDIA Quadro graphics boards deliver optimized Graphics Processing Unit (GPU) performance. The GPU pipeline efficiency is further enhanced by fast 3D and large texture transfers, NVIDIA's crossbar memory architecture, enabling occlusion culling, lossless depth Z-buffer, and color compression.
The latest NVIDIA Quadro FX graphics solutions are the reference standard for Shader Model 4.0 and next generation operating systems enabling breakthrough ultra-realistic, real-time visualization applications. Styling and production rendering are integral functions of the design workflow. NVIDIA Quadro FX provides professionals the tools to shorten the production process and enable faster time to market.
NVIDIA Quadro entry level graphics FX 370/FX 570 delivers unmatched value, with a 256 MB frame buffer. Quadro entry-level solutions are Microsoft® Vista™ ready boards while the NVIDIA Quadro FX 1700 graphics board delivers exceptional performance, quality, and price for professionals with a C programming environment.
Featuring a revolutionary unified architecture, Quadro FX 370/570/1700 dynamically allocates geometry, shading, pixel, and compute processing power to deliver optimized GPU performance while consuming significantly less power. They are certified for all industry-leading CAD, DCC, and visualization applications.
NVIDIA Quadro NVS 290 dual-display business graphics solution delivers a reliable platform for a stable environment. Featuring optimized GPU performance and built for Microsoft® Vista™ Premium, Quadro NVS 290 offers compatibility with industry-leading business applications.
With NVIDIA nView™ display technology, business professionals leverage advanced display features while Quadro NVS 290 offers superb image quality to meet the needs of today's demanding business user.
From the ultra-high-end Quadro FX 5600 and Quadro FX 4600 at the high-end, through Quadro FX 1700 at the mid-range and entry level Quadro FX 570 and 370, the Quadro new family delivers the productivity you need at every price point.
Specification: