(Auszug aus der Pressemitteilung)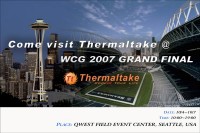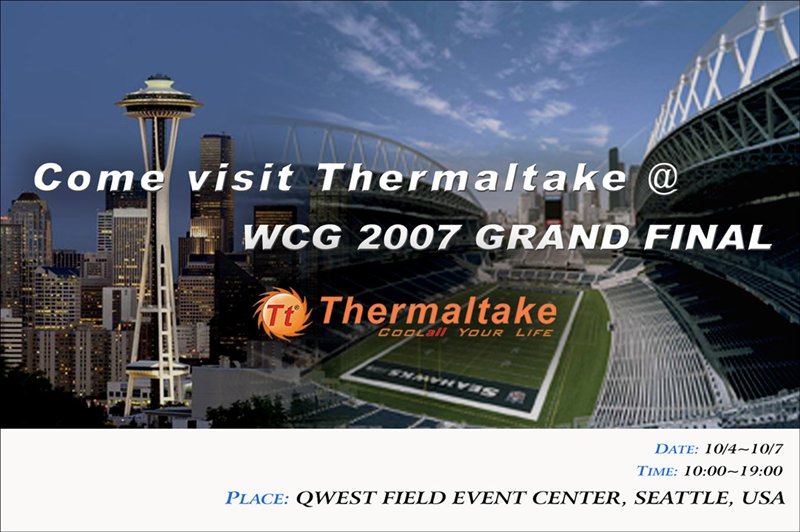 September, 2007 – WCG 2007 Grand Final is held at Seattle, USA in October 4~7, 2007. Thermaltake is the Official Sponsor of PC Case, CPU Cooler, and Power Supply for the second straight year. This not only demonstrate the quality of Thermaltake products being endorsed by the largest cyber sports event in the world, but also show that Thermaltake is the #1 choice for top gamers and enthusiasts around the globe.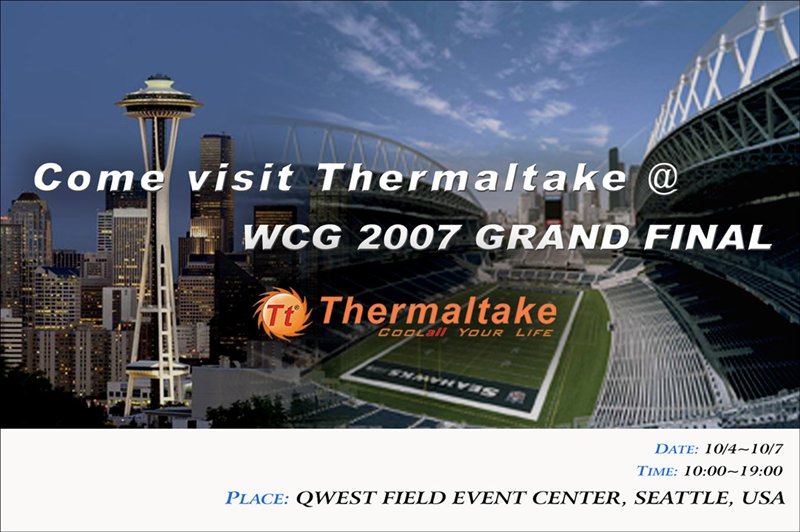 This year, Thermaltake will have general exhibition area at the venue for all visitors to admire our newest product and gaming gears; Thermaltake's performance case "Soprano DX", "Xaser VI", "Armor +" and enthusiast cooler "V1", "MaxOrb", plus quality power supply "Toughpower series" which are all honored to be designated as WCG 2007 Official Products.
Most attractive items among all will be the brand new Xaser VI and Armor+ cases which will soon be available in the market. The innovative designs provide independent thermal solution for VGA, CPU and HDD section. The top sliding hood provides extreme convenience for an internal liquid cooling system maintenance or allows easy access to the extra storage space for air cooling system. In order to allow enthusiasts to be the trend setters with Thermaltake creations, Xaser VI and Armor+ will be the only case in the market that equip with 10 PCI slot and 14 drive bays to support extreme expandability and user friendliness.
Thermaltake sincerely invite you for a visit at WCG 2007 Grand Final at Seattle, USA, not only witness 700 top gamers battle for their pride, also to get the first hand information on the all new Xaser VI and Armor+.