(Auszug aus der Pressemitteilung)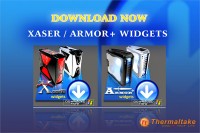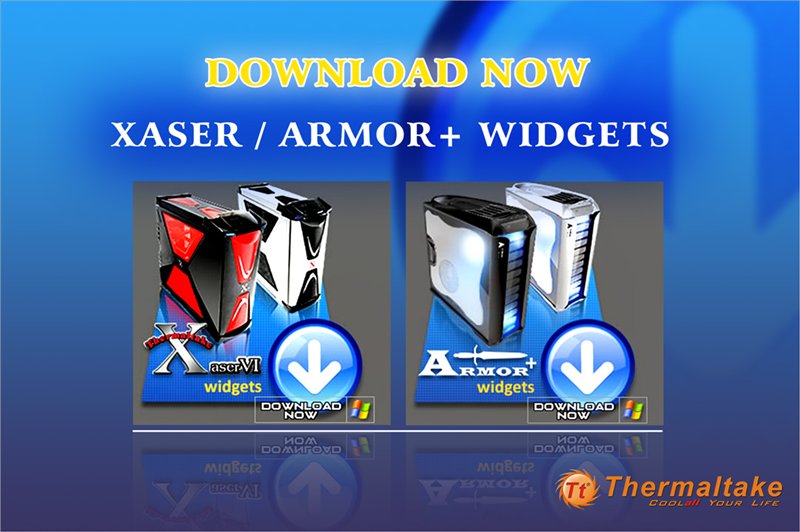 October, 2007 – A great chassis not only need to have attractive appearance to make the owners proud, but great features and user friendly functions for maximum convenience are also the essentials! Thermaltake is a firm believer of convenience and user friendliness, that is why there are many revolutionary features such as 10 PCI slots, 14 drive bays, motherboard tray, and independent thermal solution for VGA, CPU and HDD section in the all new Thermaltake Xaser VI and Armor+ full tower chassis. With these market leading features, owners of Xaser VI and Armor+ can proudly call themselves the trendsetter of PC industry.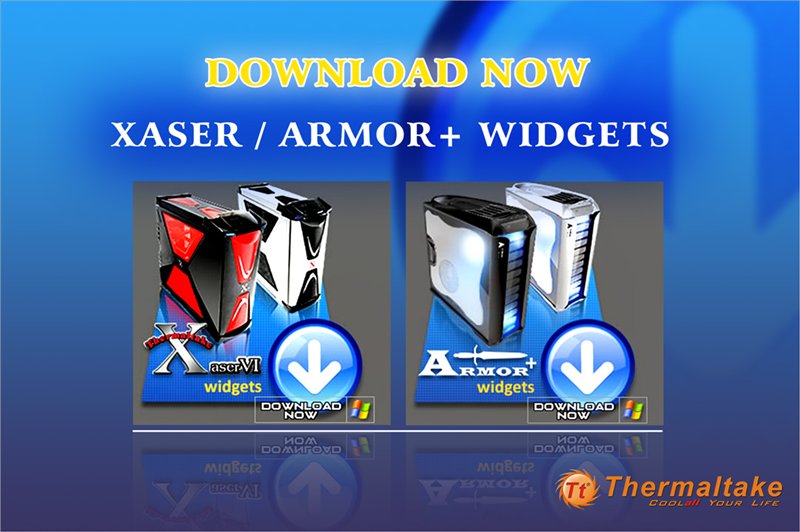 Thermaltake not only design high performance chassis to meet all demands of PC enthusiasts, it took a step further in creating Xaser VI Widget and Armor+ Widget to help users monitor their system performance and obtain live information conveniently. Xaser VI / Armor+ Widget is a small tool which allows users to see the live status of CPU Usage, Memory Usage, Battery Status, Wireless Signal, Clock, World Time, Countdown Timer, Tt News, Gallery, and Weather. Simple download and installation of Thermaltake Widget is all that's needed to enjoy easy system monitoring on your desktop.
To make it complete, Thermaltake also created the Xaser VI and Armor+ Theme Wallpapers to match the two latest full tower chassis. Furthermore, EDMs of Xaser VI / Armor+ and website Banners in different sizes are also available for media or spectators to download for all purposes.
Download Xaser VI / Armor+ Widget, Wallpaper, EDM and Banners from the link below now!