(Auszug aus der Pressemitteilung)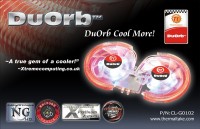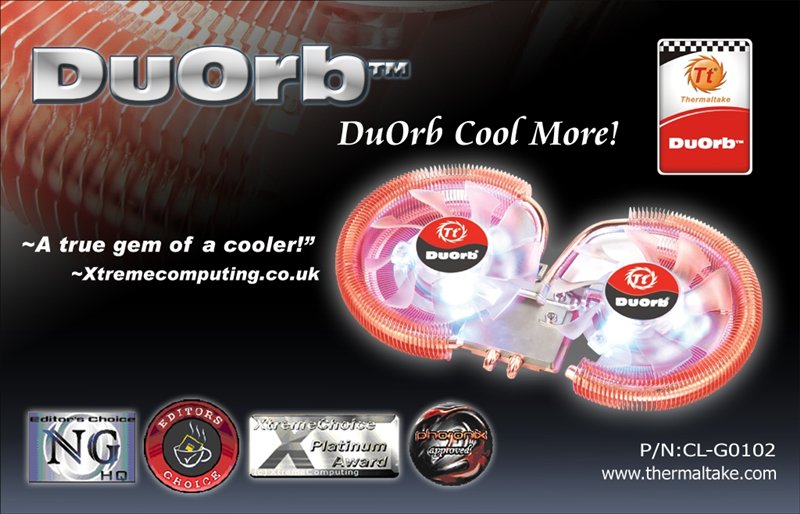 November, 2007 – With the blast of media recommendations and heated online discussions, you have probably heard of the legendary performance of Thermaltake DuOrb universal VGA cooler. But what you have not known of is that it fits with both the new NVIDA 8800GT and ATi HD 3870 VGA cards. Thermaltake announces the extended compatibility of DuOrb today with the in house lab findings.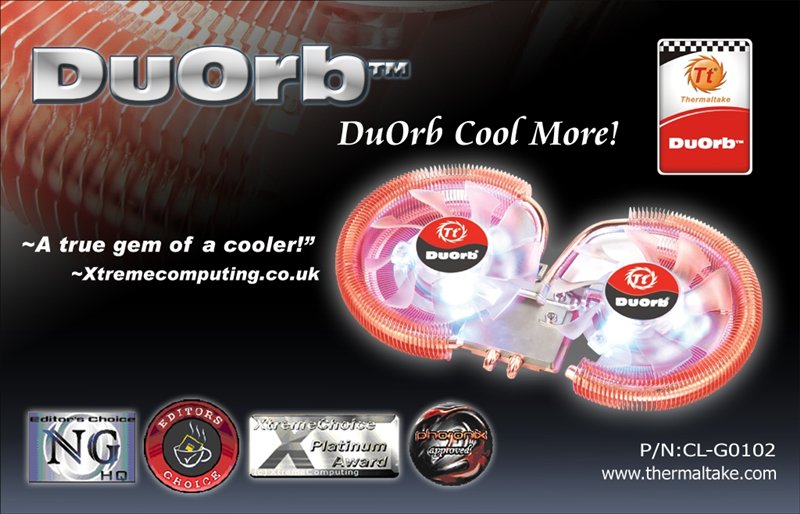 The breakthrough design of the ScurveTM double fans on DuOrb enables greater cooling performance as well as the visual stimulation. Yes, not just the cooling performance, but the beauty of DuOrb is also part of the comments from those who have had actual experiences with the cooler. Despite the twin orb innovation, the pure copper construction of DuOrb also accounts for the external shine of DuOrb; moreover, with the extra copper heat pipes carrying heat to two different sourced heat radiating fins, DuOrb cools twice as fast and efficient as the traditional coolers with single radiating source.
The latest member of the Thermaltake Orb family, DuOrb, continues the technology and innovation fame of Thermaltake all these years. Fitting with all high-end video cards currently on the market including the latest NVIDIA 8800GT and ATi HD 3870, DuOrb has brought VGA cooling of all gamers and PC enthusiasts to the next professional level.