(Auszug aus der Pressemitteilung)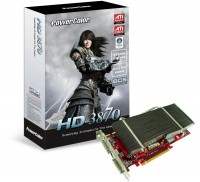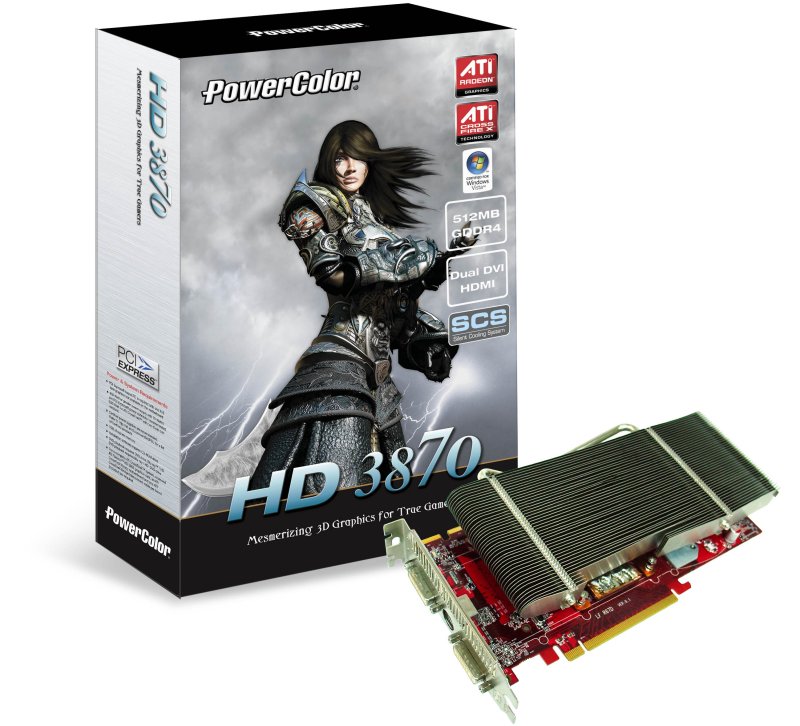 Taipei, Taiwan – December 14th, 2007 – TUL Corporation – a leading manufacturer of ATI graphics cards today announced the PowerColor HD 3870 512MB SCS3 silence edition; the best performing noiseless graphic card for HD 3870 series. While running passively, this model maintains the original specifications with core engine of 775MHz core, 2252MHz effective memory speed, 512MB GDDR4 and 320 stream processing unit; it also built-in HDMI with 5.1 surround audio, support Microsoft® DirectX® 10.1, PCI Express 2.0, and ATI CrossFire X technology. This silent cooling solution expects to launch on January 2008.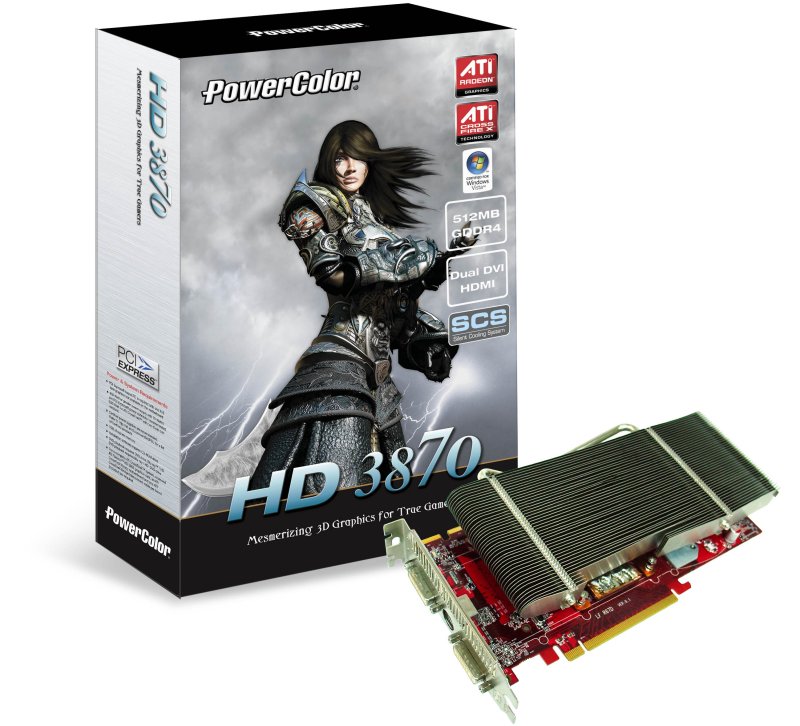 In order to satisfy every gamer, PowerColor provides a truly silent solution- HD3870 512MB SCS3 edition, with specially design cooling system, to meet everyone's expectation in the market. This extraordinarily designed model has a core clock speed of 775MHz, and effective memory speed running at 2252MHz, provided the same exciting gaming performance as the standard version.
This model features a silent heatpipe cooler, providing a totally silent environment for gamers; furthermore, to get better heat dispatching effect, heatpipe and fins are designed to attach on both sides of PCB. This outstanding design philosophy makes HD3870 512MB SCS3 become the best choice for gamers pursuing both speed and silent environment.
"PowerColor always makes great effort to provide the best products to meet customer's demand," says Ted Chen, CEO of Tul Corporation," I believe this silent cooling solution can satisfy the toughest customers' request. "