(Auszug aus der Pressemitteilung)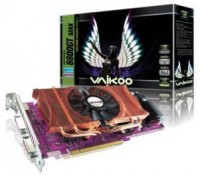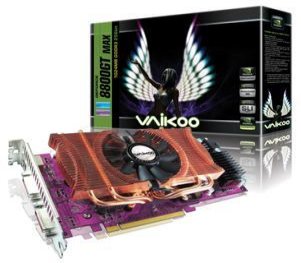 December 20, 2007 – VVIKOO releases the GeForce 8800GT MAX graphics card to the market. Based on NVIDIA GeForce 8800GT graphics chip and GDDR3 1GB memory size, VVIKOO GeForce 8800GT MAX is born to run the hottest DX10 games and allows you to enjoy the smoothest gaming experience that you have never had. Also, VVIKOO GeForce 8800GT MAX is equipped with the Pure Copper Zalman Cooler which totally solves the annoying crash problem when the temperature of the card is overheated. Thus, there is no doubt that VVIKOO GeForce 8800GT MAX will be one of the best graphics cards in the market!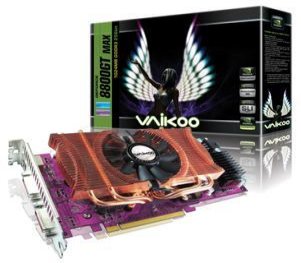 World-Class level – 1GB memory size
512MB memory size is almost the standard specification of a high-end graphics card in general, but the demand of gamers and enthusiasts only gets higher and higher. Equipped with GDDR3 1GB memory size, VVIKOO GeForce 8800GT MAX is the best choice for those who want to get bigger memory size. It improves the performance without a bit of delay while displaying numerous and detailed objects in games.
Pure Copper Cooler made by Zalman
VVIKOO 8800GT MAX is outfitted with the pure copper cooler which is made by Zalman. The Cooler includes the four heat pipes and pure copper heatsink, providing a fully stable and cool system. The 2 ball bearing fan also helps heat dissipation of all components on the card, such as memory and PWM areas. Compared to original cooler on the 8800GT, the Zalman cooler on the card provides the best solution for the temperature issue. The idle temperature is 60℃ vs. 44℃, and the full loading temperature is 89℃ vs. 54℃.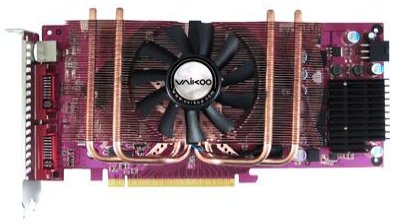 PCI-Express 2.0
VVIKOO GeForce 8800GT MAX uses PCI-E 2.0 bus whose bandwidth is up to 16GB/s and double sized compared to the bandwidth of original PCI-E 1.1 (8GB/s). Also, it is compatible with traditional PCI-E 1.x. With the support of PCI-E 2.0, VVIKOO GeForce 8800GT MAX is able to deliver better image effect than ever, and the smoother gaming display under ultra-high resolution isn't just a slogan.