(Auszug aus der Pressemitteilung)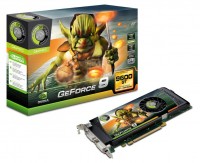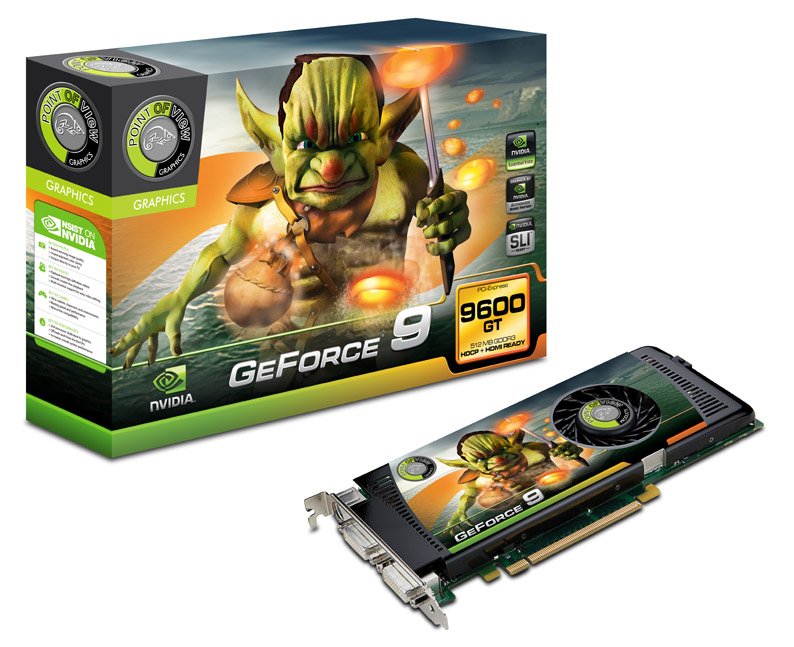 EINDHOVEN – February 21st 2008 – POINT OF VIEW, well known for its range of NVIDIA based Graphics cards, is launching today the first graphics card from the highly anticipated GeForce 9 graphics card series, the GeForce 9600 GT.
The cards within the GeForce 9 graphics card series are built on a 65nm format, which is a major step forward in performance and power consumption.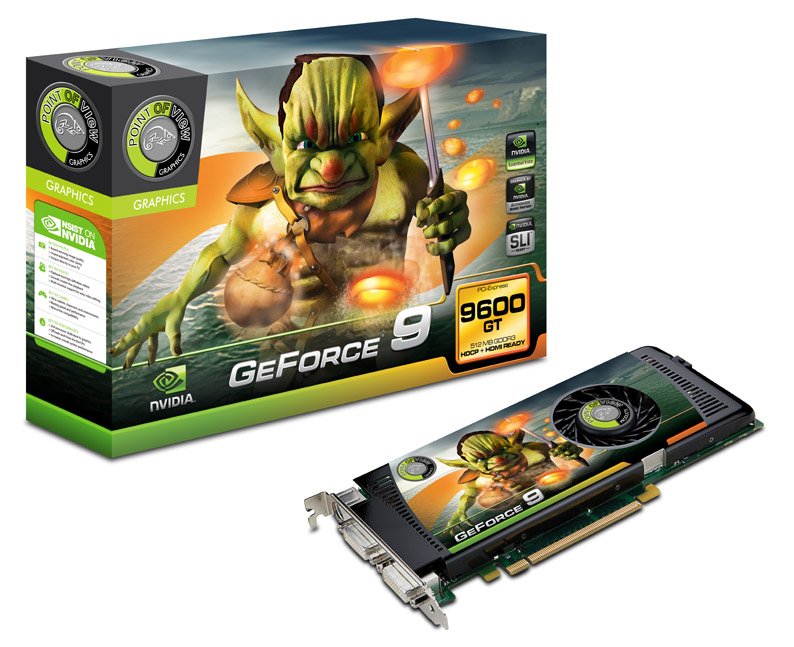 Another huge change is the support and compatibility for the PCI-Express 2.0 bus. The maximum band-width which can be used for the graphics card is literally doubled from a 2.5 Gbit/sec to 5.0 Gbit/sec. (PCI-Express 1.0 / 2.0).
Ready for the future, you can expect these monsters to outperform all predecessors on the market!
To get into detail on the GeForce 9600 GT: this 512 MB GDDR3 packing monster has a heavily updated GPU running on 650 MHz. The DDR3 memory chips have a speed of 1800 MHz and the internal shader processors run at a monstrous clock speed of 1625 MHz.
As all next-generation graphics cards, the GeForce 9600 GT has full support for:
Native support for Blu-ray and HD-DVD decoding through PureVideo HD (H.264 and VC-1)
Support for Microsoft DirectX 10 and 9 and Shader model 4.0
All efficiency improving functions of Vista such as Windows Sidebar
You might recognize the cooler design from one of its high-performing predecessors; the GeForce 8800 GT. This great cooler keeps temperatures incredibly low, despite the high speeds this card is running on. Does this leave you with extra margins for overclocking? YES!!
So get your game on with the first card of the GeForce 9 series. The GeForce 9600 GT is sure to run all your games, movies and other multimedia applications as smooth as a baby! Oh yeah, and did we mention is very easy on the wallet? Get you Point of View GeForce 9600 GT now!
These cards are available from February 21st 2008. Visit the "Where to Buy" section of our website for a sales point in your country.