(Auszug aus der Pressemitteilung)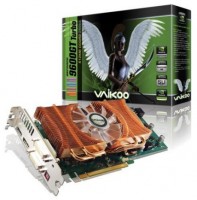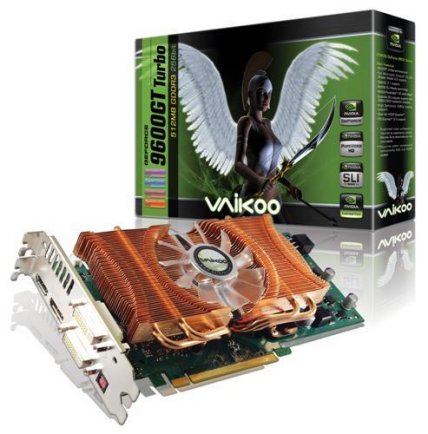 February 21, 2008 – VVIKOO, the professional and innovative graphics card supplier, today releases its first GeForce 9 series graphics card – VVIKOO GeForce 9600GT Turbo graphics card. Equipped with the latest NVIDIA GeForce 9600GT graphics chip (D9P) and Zalman's VF-1000 pure cooper cooler, VVIKOO GeForce 9600GT Turbo can totally satisfy the gamers' and enthusiasts' desire for both quality and performance.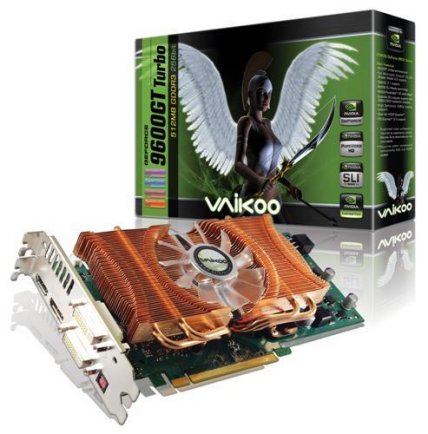 Powered by NVIDIA GeForce 9600GT graphics chip (D9P), VVIKOO GeForce 9600GT Turbo supports the PCI-Express 2.0 bus, 64 units of stream processors, and GDDR3 512MB 256bit memory. The GPU and memory clock of VVIKOO 9600GT Turbo are pre-overclocked to 700MHz and 2000MHz, having the better performance to the most popular DX10 games.
The pure copper cooler with four heat pipes made by Zalman
VVIKOO GeForce 9600GT Turbo uses the top class cooler from Zalman which has been used on previous VVIKOO GeForce 8800GT MAX, ensuring the optimized heat dissipation. The four heat pipes on the cooler also promise the ultra fast heat transmitting, equalizing the heat to each fin of a cooler effectively. If you are searching for one 9600GT graphics card with a powerful cooler, VVIKOO GeForce 9600GT Turbo will be your best choice.
Various output interfaces include DisplayPort, HDMI, and 2 * Dual-link DVI-I
VVIKOO GeForce 9600GT Turbo features the latest DisplayPort and HDMI output interfaces which are the most popular interfaces of a graphics card. The standard interface such as Dual-Link DVI-I is included as well. VVIKOO GeForce 9600GT Turbo is HDCP compliant and it supports NVIDIA© PureVideo HD™ and H.264 decode. All you have to do is to connect either DisplayPort or HDMI output interface to the monitor, and then you can easily enjoy the ultimate Blu-ray and HD-DVD movie experience on it.