(Auszug aus der Pressemitteilung)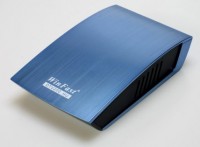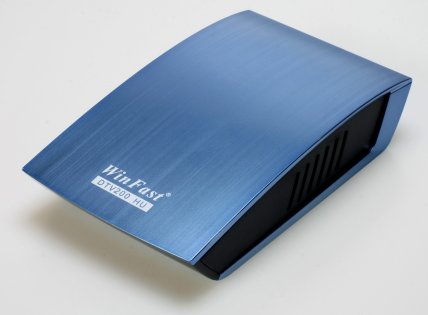 Taipei, Taiwan, March 7th, 2008 – The age of Digital TV has dawned and Leadtek Research Inc., a pioneer in the world of multimedia products, takes pride in announcing the launch of its latest portable hybrid TV box, the WinFast® DTV200 HU. The TV box's palm-size design with USB2.0 plug-n-play interface, supports both analog and digital TV and FM radio. As a USB 2.0 powered PCTV device bundled with premium DVB-T, FM antennas and 4-in-1 AV cable* and all-in-one remote control, WinFast DTV200 HU not only offers high performance TV and radio reception, but also bridges video to laptop from VCR, camcorder or even Video Game Consoles It empowers your laptop with a complete suite of multimedia solutions.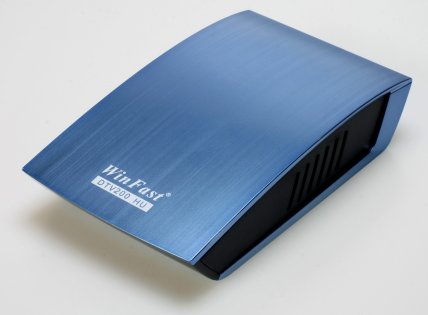 WinFast DTV200 HU supports high definition terrestrial DVB-T and worldwide analog TV reception, including NTSC, SECAM and PAL standards. With new de-interlacing technology, it provides the best quality video without flickering. The hybrid TV box also supports HDTV and Dolby Digital AC3 audio and delivers the most realistic cinematic effects on your laptop. Even more, you can synchronously record and playback DVD-quality TV program in VCD/SVCD/DVD, saving time and valuable hard-drive space.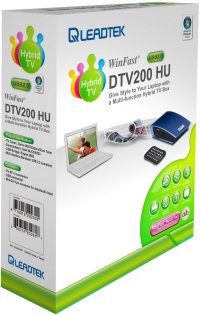 Powered up with the exclusive WinFast PVR2, all useful functions, such as DirectBurn, Time Shifting, TwinView, Live Broadcasting, EPG (Electronic Program Guide)** and Scheduled Recording, are simplified and put into a two-layer menu with a user friendly interface. The recording function integrates EPG with Scheduled Recording. Now you can easily get daily or weekly TV program information with a single click on the EPG menu to schedule your favorite TV program.. And WinFast's all-in-one remote control fully supports Windows® Media Center. Just lie back on your sofa with control over any PVR2 and MCE function.
On top of this banquet of features there's still the added value of the WinFast Mobile Video Express (WinFast MoViE) pack comprising a 3D album creator, iPod & PSP video converter and Orb. The magic of the 3D album creator allows the user to freely create a personal 3D album and then view it on iPod/PSP. The user is at liberty to carry and view recorded TV shows on iPod and PSP anytime and everywhere through the video converter. Using the Orb application streaming music and videos can be viewed on any internet-connected device such as a mobile phone, PDA, laptop or any other computer.
If you're looking for a way to upgrade your laptop functions and enrich your life then WinFast DTV200 HU is the way to go! It brings you a whole new world of multimedia entertainment. And it is available NOW!
Specification